---
Mt. Rainier: June 28th Update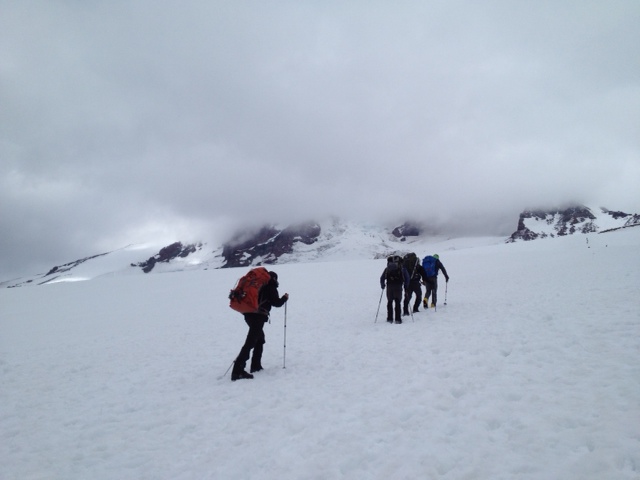 Our Four Day Summit Climb Led by RMI Guide Brent Okita reached the summit of Mt. Rainier today. The team experienced clear weather, but strong winds. They were able to spend a short amount of time on top and are now descending back to Camp Muir.
RMI Guide Andres Marin and the Expedition Skills Seminar – Kautz Team made a summit attempt this morning, but experienced much different conditions on the Kautz route and were forced to turn back due to strong winds. The team will spend the rest of their time on the mountain honing their mountaineering skills.
Congratulations to today's teams!
---
More to Explore
Mt. McKinley: Dave Hahn and Team Ready in Talkeenta
June 28, 2012