---
Expedition Skills Seminar: Ecuador - Team Hikes Pinchincha Rucu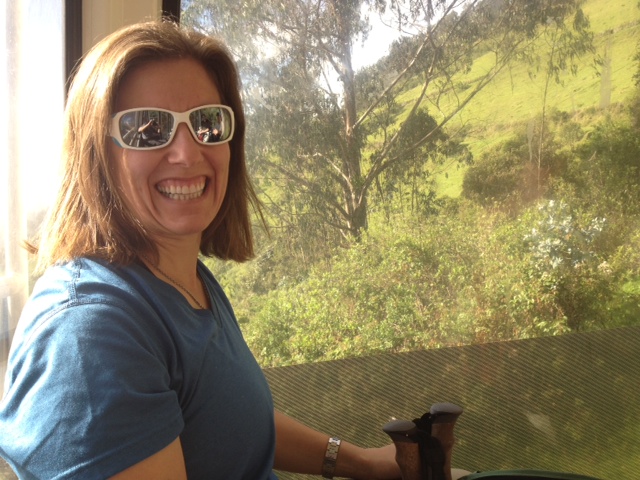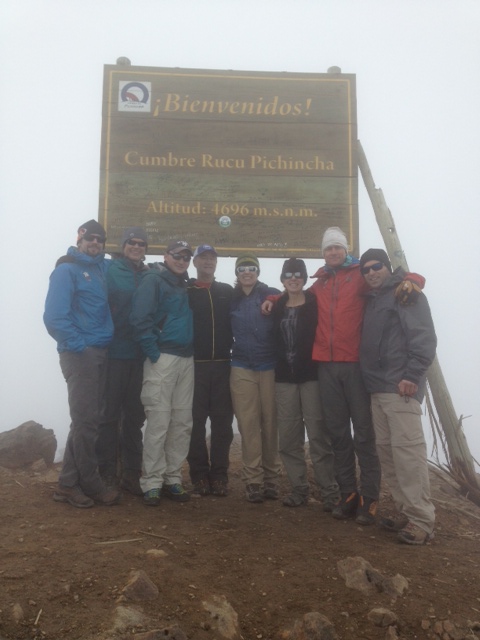 Greetings from expedition skills seminar, Ecuador!
Day two:
Not all of our mountaineering challenges down here should be considered overly stressful. Granted we aren't exactly roughing it here in hotel Mercure Alemeda, we figured starting the team off gently would ease us into the trip's first acclimating hike.

Quito is flanked on its western edge by the frequently active Pinchincha Rucu volcano who's 15,500 foot summit makes for a perfect first excursion to altitude. Oh ya, back to a gentle start. After another delicious breakfast the team loaded into a sporty looking minivan with a sporty looking driver to match and headed ten minutes up the road to the loading dock of Quito's famous Pinchincha gondola. I don't know much, but I do know riding from 10,000 feet to 13,800 feet is better than walking. Who knew? From the top of the tram, views of Quito 's expansive size and beautiful setting blessed us before our trail was soon overtaken by the rising cloud bank. Despite the apparent fitness of our team, much hard breathing was done welcoming in the lower oxygen levels. Soon we found our rhythm and pushed steadily upward further into the cold clouds until the sign on the summit said we were there. By that time we were all in gloves, hats and warm jackets. We then descended quickly before the rain hit.
The rest of the afternoon will be spent relaxing and exploring the neighborhood around the hotel. We are all psyched to be leaving the city and heading north.
More to come,
RMI Guides Adam Knoff, Casey Grom and Team
×
Sign Up For Ecuador 2013 Emails
{/exp:mailinglist:form}
---
More to Explore