---
Expedition Skills Seminar - Ecuador: Weather Delays Move to High Hut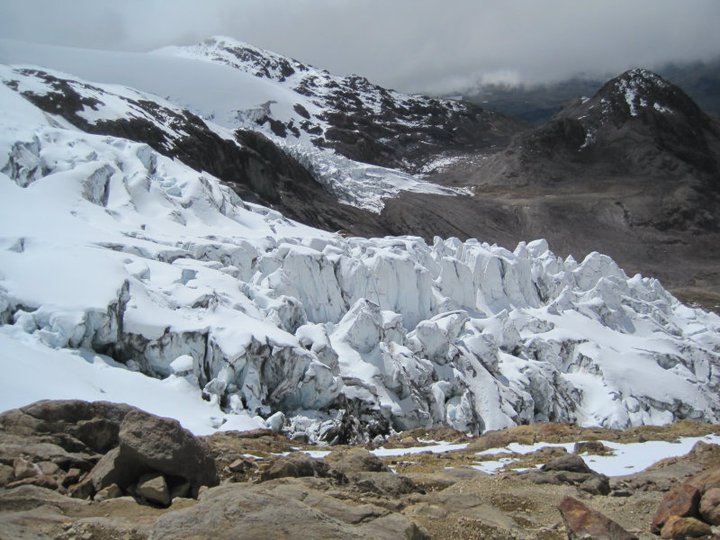 Hola amigos:
The last few nights have been a bit windy to say the least and the rattling of the windows has been soothing to some of us, and not so much for others. So we've had a few traditional siestas during the day.
Our plan was to move up to a higher camp today, but due to weather and acclimatization we have decided to spend one more night here in the cozy hut.
Thankfully Adam greeted the team with plenty of pancakes and coffee this morning, which helped start the day. We then headed out to do some training not far from the hut and did a short hike to get a better look at our route.
A number of climbers arrived today and are planning on climbing Cayambe tonight, which is good news for us. Hopefully they will be successful and kick in a good trail to help us out.
Other than that all is well here at just over 15'000'. Everyone is happy and hungry and looking forward to dinner.
RMI Guide Casey Grom and crew
×
Sign Up For Ecuador 2013 Emails
{/exp:mailinglist:form}
---
More to Explore
Aconcagua: Justman & Team Rest Day at Basecamp
January 8, 2013