---
Mountaineering Training | Moderation & Consistency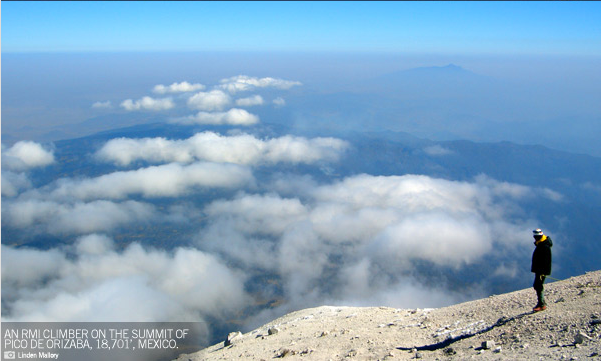 Happy New Year! 
 
If you are reading this post, there's a good chance that you are preparing for a mountain climb, or at least considering one! At this time of year many people charge into fitness like a horse bolting from the starting gates. It's tempting to start the New Year with resolutions to improve fitness, eat better, change habits, and many other goals. 
 
However, it is important to remember that the secret to athletic success is consistent and moderate effort. You may feel behind, your belt might be a little tight after the holidays and there are big goals nearing on the horizon. However, try and avoid the temptation to go crazy with fitness right now. By climbing a mountain, no matter the size, you've already chosen a highly motivating goal. Enjoy the training process and make it fun, positive, and healthy. Most of all, make it balanced; not too hard and not too easy; not too much and not too little. Each week, keep nudging your fitness forwards and you'll make massive gains over the next months. 
 
In my opinion, you don't need a resolution. You have a very real and tangible goal that will motivate you forwards long after many New Year's Resolutions are forgotten. Congratulations on choosing that goal!
 
If you are new to this blog, please take a look over the basics covered in the past few months, especially on planning your training and basic, key workouts like the Daily Dozen. I hope you've set aside time for some hiking and training this week to focus on your climb ahead. Enjoy the start to the New Year!
 
We look forward to introducing 'Fit To Climb The Sixteen Week Training Program for Mount Rainier' over the next few weeks, starting in February and we will map out a weekly training plan each Monday as part of the Fit to Climb Program. 
- John Colver
John Colver is a longtime climber, former mountain guide, and certified personal trainer with the American Council of Exercise. Colver introduced outdoor fitness classes to athletic clubs throughout the greater Puget Sound region before creating his adventX brand. Currently, adventX leads training programs in Seattle and Colver presents clinics on outdoor fitness at companies such as Microsoft, Boeing, the American Lung Association, and REI. Colver lives in Seattle, and is working on his second book, Fit to Climb - a 16 week Mount Rainier Fitness Program.
Questions? Comments? Share your thoughts with John and other readers on the RMI Blog!
---
More to Explore
Aconcagua: Justman and Team Reach Base Camp
January 7, 2013