---
Aconcagua
Aconcagua: Justman & Team 100% Summit!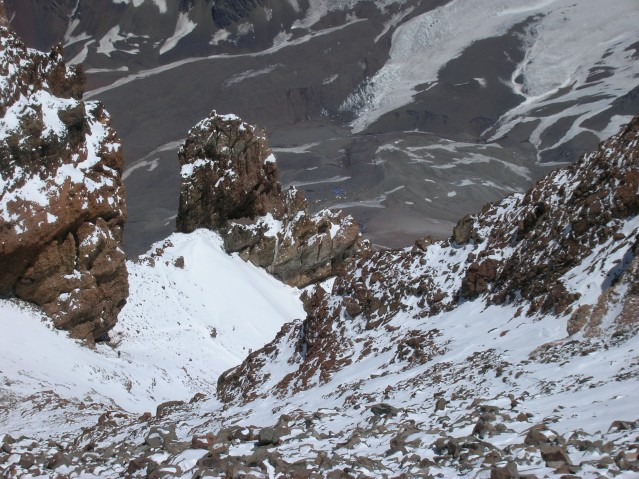 Hey everyone, this is JJ Justman, I have an incredible news story coming to you live on the summit of Aconcagua. Hey everyone. Everyone on Team 3 made the summit of Aconcagua at 1:30 (ART) this afternoon. 100%! The team did just absolutely fantastic. Team give a shout out to everyone back at home. [Cheers from the team!] I'll tell you its always a tough day getting up here, but the rewards are great. Beautiful day climbing. We are the only ones on the summit of Aconcagua right now. There is a little bit of wind so hopefully I'm not yelling too loud, but definitely want to let you guys know that everyone did great, everyone's safe and sound. We're gonna take a few hero shots and then we're gonna start heading down hill. Thanks for following a long. We will touch base with you when we get back to high camp. Everyone's doing great. Everyone says hello to family and friends. Take care from the summit of Aconcagua.
Congratulations to Tom Shilson! Your guess of 1:23 is the winning summit time. An RMI t-shirt and hat is on its way to you!

RMI Guide JJ Justman from the Aconcagua Summit!
On The Map
×
Sign Up For Aconcagua 2013 Emails
{/exp:mailinglist:form}
---
More Updates
Previous
January 12, 2013
Mexico's Volcanoes
Next
January 9, 2013
Ecuador's Volcanoes