---
Mexico's Volcanoes: Team descends safely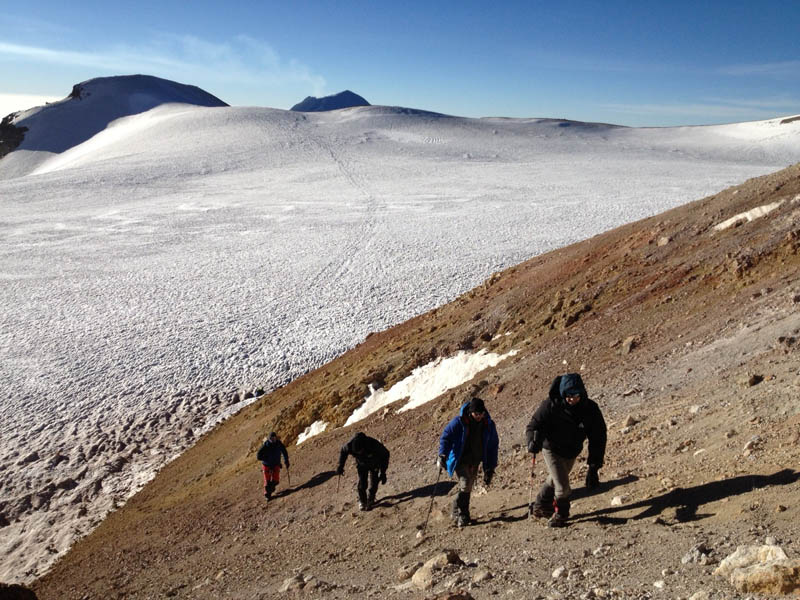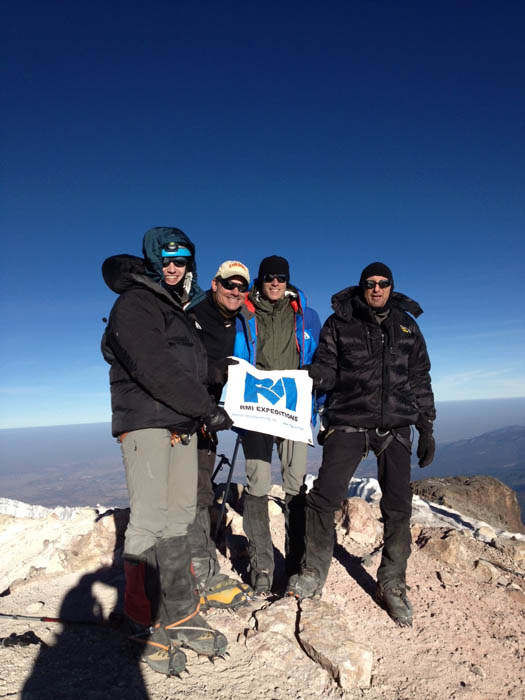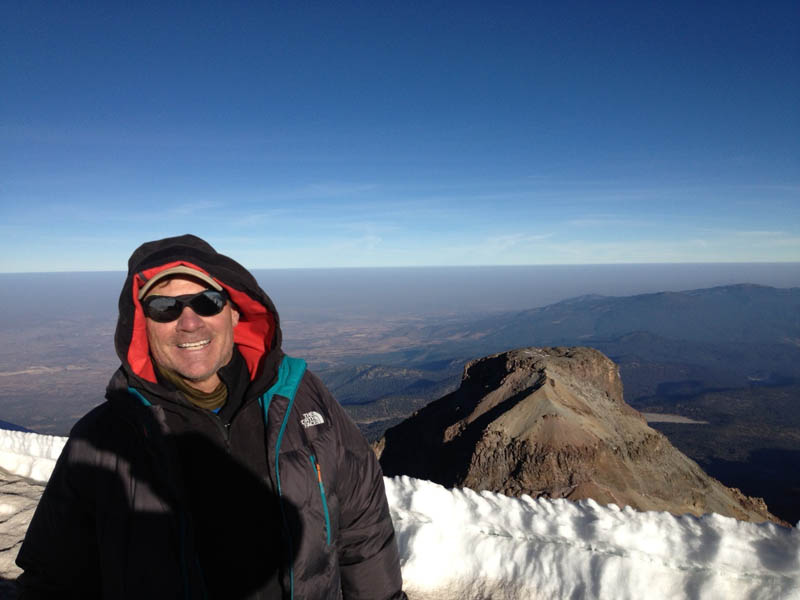 We're all checked in at the Hotel Colonial in Puebla. If you're counting, that's less than 10 hours after standing on the summit of Ixta!
We got up this morning at 2:30AM under clear skies and no moon. The view of the city lights from Amecameca to Mexico City was really cool. The guys made quick work of getting ready and we started just after 3:30. The talus field leading up to the Ayaloco glacier was our first challenge but my guiding partner Alejandro stepped up with local knowledge on the ever-shifting route. He plotted the course to the toe of the glacier without issue. After a quick transition to crampons we dispatched with the climb up the Ayaloco. Once we crested the ridge the wind whipped up and it was parka time for most of us. Our only hold up of the day came after we had put the crampons back in the pack to walk the 'Arista del Sol'. We hit an unexpected section of ice a few hundred feet below the summit plateau and had to transition back to the spikes. Other than that it was smooth sailing for us right to the summit. The wind calmed to a light breeze for our pictures up top and we found a sheltered spot for a nice long break just below the summit.
The way down to high camp was completed in three stretches and to my surprise there was very little grumbling as we down climbed the talus. Kudos boys. Having made such good time on the climb we were able to enjoy some extra breaks on the walk down from high camp. The icing on the cake was when we were met by our super-driver, Rogelio, with tortas, chips, sodas and cervesas back at the trail head.
He tortas were good but they're just the tip of the iceberg for we are in Puebla, home of many delicious foods. The team is waiting for me, it's dinner time!
×
Sign Up For Mexico 2013 Emails
{/exp:mailinglist:form}
---
More to Explore
Aconcagua: Justman & Team at High Camp and Set for Summit Bid
January 16, 2013