---
Mt Rainier: Expedition Skills Seminar Update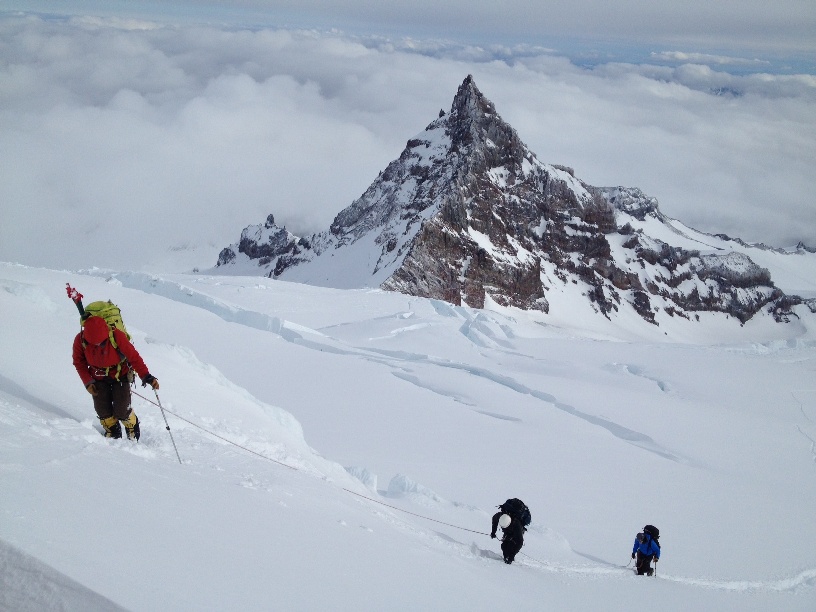 Today our winter team made it to 11,500 feet on Mt. Rainier! It was tough going at the end. We had thigh deep snow and we decided to make the safe decision to turn around.
The weather is beautiful but the conditions are tough. However, that didn't stop the team from having a great day up high.
It's a unique feeling being up here in the winter. We are all alone and we are enjoying Rainier's pristine beauty that can only be enjoyed in winter.
RMI Guide Jason Thompson is now giving a lecture in snow science and avalanche awareness.
That's all for now.
---
More to Explore
Aconcagua: Nugent & Team Rest Day at Basecamp
February 7, 2013
Aconcagua: Nugent & Team Carry to Camp 1
February 8, 2013