---
Alaska Alpine Seminar: Marin & Team Practice Mountaineering Skills from Basecamp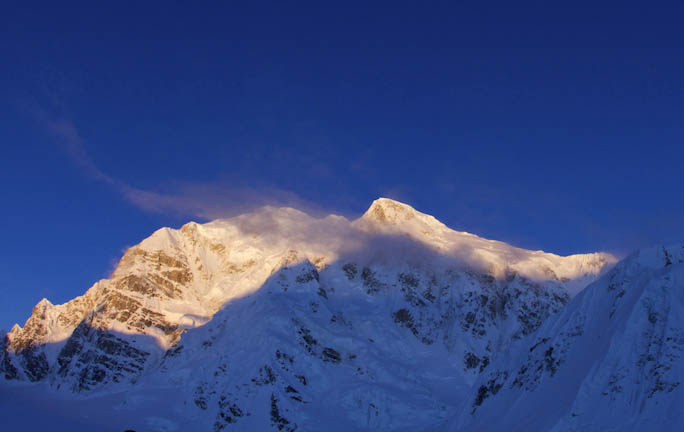 Today we woke up with a blue skies and great temperatures, way different than what the weather was predicting.
Quickly we got ready and went for a hike to the Southeast Fork. Learning about glacier travel and the different terrain features with these incredible views is spectacular. What an environment to learn in! While at the glacier we checked our approach for Radio Tower, which we are hoping to climb tomorrow.
All and all one more great day in a beautiful place.
Everybody in the group sends a big hello, hugs and kisses to friends and family.
All the best,
RMI Guide Andres Marin and the Alaska Alpine Seminar
On The Map
×
Sign Up For Denali 2013 Emails
{/exp:mailinglist:form}
---
More to Explore
Mt. Everest: The Team Preps for Next Rotation
May 4, 2013