---
Mt. Everest: Preparations Underway for Last Rotation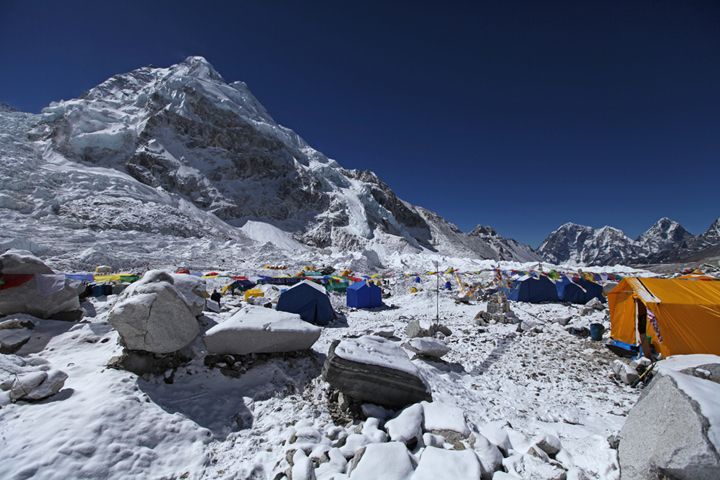 Cinco de Mayo and we are here with some nachos. No Margaritas, that will be later. Perfect weather, another beautiful day. Lots of prep work for the upcoming rotation. We took out the oxygen masks and regulators. They may use them if a night at Camp 3 becomes available. So important to double check the equipment before sending it up the hill. Our whole Sherpa team will start out early in the AM for Camp 2 and stay up there until Camp 3 is built and loads are in place at Camp 4. The Sherpa team is such a great group of men, we cannot thank them enough for all their help.
The climbing team will rest one more day, then head up for the final rotation before the summit push. Dave and Seth have been doing fine work of all the details, what a couple of super guides we have leading this Expedition.
A big shout out to Karla, Happy B-Day!
Mt. Everest Basecamp Manager Mark Tucker
On The Map
×
Sign Up For Everest 2013 Emails
{/exp:mailinglist:form}
---
More to Explore
Mountaineering Training | Fit To Climb: Week 14
May 6, 2013