---
Mt. Everest: RMI Sherpa Team Sets up Camp 3, South Col Carry is Next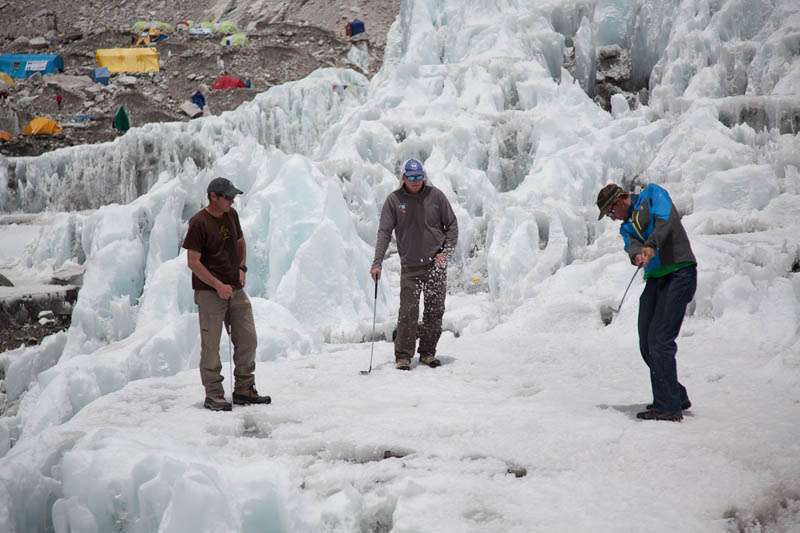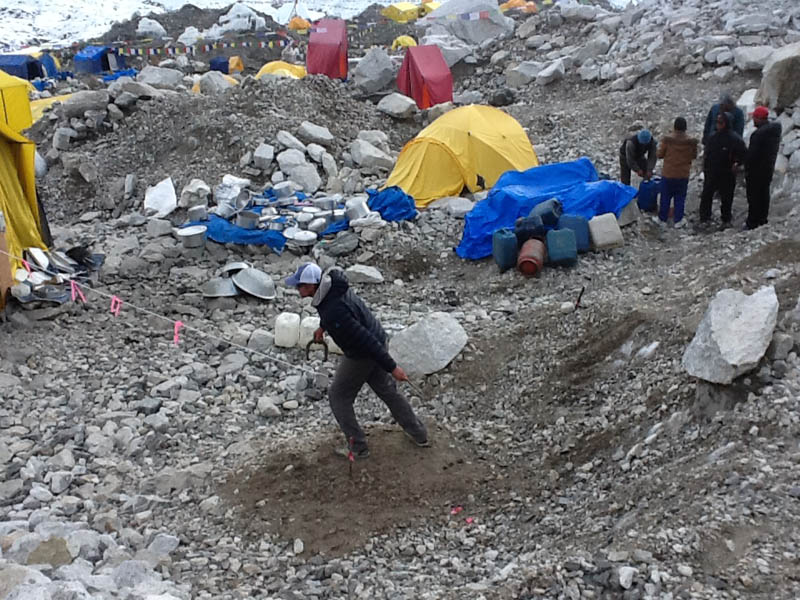 Today our Sherpa team secured prime real estate at Camp 3. The super Sherpa chopped away ice for a nice flat platform and supplied, but did not set up the tent. It is best to wait till the day the team is ready to use the tent; otherwise, the elements may damage or blow the unoccupied tent away.
Sherpa plan to carry loads to the South Col tomorrow; these guys are tough.
The climbing team is getting some exercise around Basecamp by day hiking, golfing, and playing horseshoes.
On The Map
×
Sign Up For Everest 2013 Emails
{/exp:mailinglist:form}
---
More to Explore