---
Mt. Everest: The Team Sets a Date for Their Summit Bid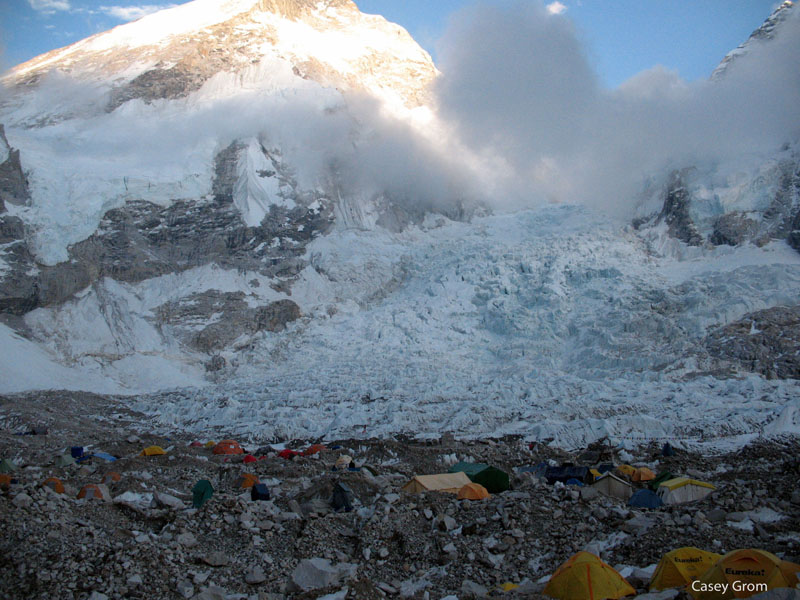 We held a strategy session this morning and we set the date for a try on the summit. Weather is expected to improve as the next week goes by, but that was little consolation for those who were at the South Col last night and trying for the top this morning. Our sources tell us it was a no-go day due to high winds.
We are looking for a shot on the top somewhere in the May 22 to May 23 range, which will mean that we have one more day down in Basecamp to pack, sleep and eat.
Each day at the bottom of the mountain has started out with plenty of sun, so it seemed a little unfair that we sipped coffee in a damp, cold cloud this morning. It burned off before long though and we were treated to warm and springlike conditions with ice melting everywhere.
Camp seems very quiet at the moment as many people are already up the mountain and getting in place for their attempts on the top.
Best Regards,
RMI Guide Dave Hahn
On The Map
×
Sign Up For Everest 2013 Emails
{/exp:mailinglist:form}
---
More to Explore