---
Mt. Everest: The Team is Ready to Start Their Summit Bid!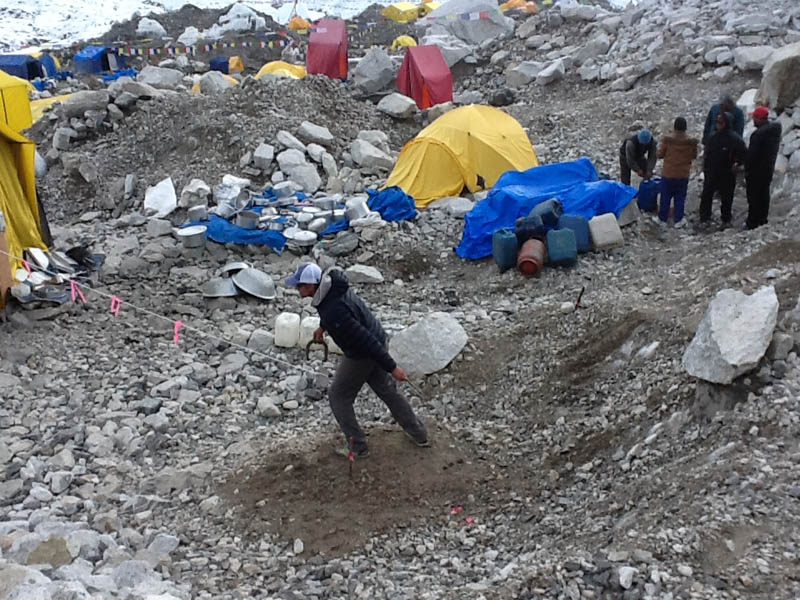 Bags are packed and the Everest team is ready! We have been busy with last minute sewing and labeling of food and gear for each camp. Checked re-checked. All systems are go. Weather has been a bit tough right now, but the forecast is good for the planned summit day. A couple of showers to help with soon to be shared tents. All good.
Sad to report the Khumbu Country Club golf course is now closed for the season. The fairways are a bit to hollow and wet. We still have our horseshoe pit in great shape, and guess who had a double ringer to end the game today?
Up early tomorrow, let the summit bid begin!
RMI Guide and Everest Basecamp Manager Mark Tucker
On The Map
×
Sign Up For Everest 2013 Emails
{/exp:mailinglist:form}
---
More to Explore