---
Mt. Everest: Dave Hahn Checks in from ABC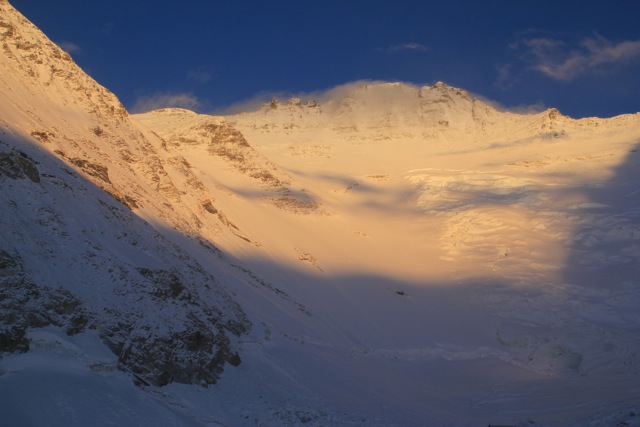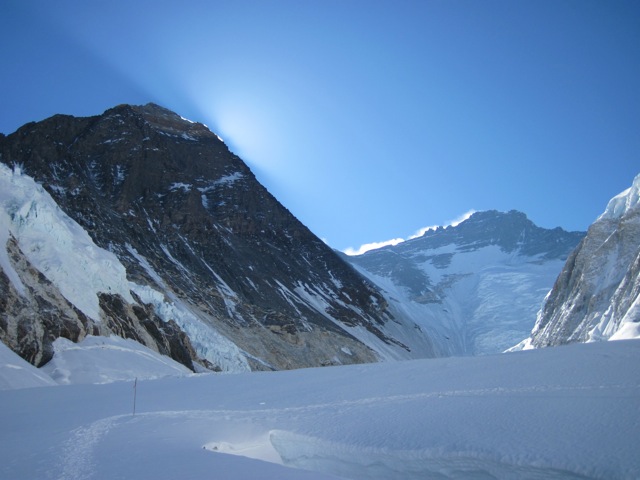 This is Dave Hahn calling form Mt. Everest, and again tonight we are at Advance Base Camp. Our Plan had been to move up to the Lhotse Face and we tired we went out this morning with that as the goal, but unfortunately with Dan's cough has not gone away and it has turned out to be debilitating as far as preventing us from going higher. It is not a danger to him, but going higher with it would be a problem. So, quick change of plans Dan is going to head down to Base Camp in the morning with Lama Babu, and Seth and I are going to try and keep up Tshering, Gyaljen and Kaji and our plan is to go all the way to high camp tomorrow and attempt the summit on the 23rd. The complication is that the weather forecast is kind of breaking down for those days and might be kind of dicey weather – We will have to see. We figure that will be our one chance and so it is up or down for all. Things should be moving around a fair amount for these next couple of days…we will see what happens. We are going to miss Dan as he heads back down to Base Camp, Lama Babu is happy to guide him down and we are expecting they will have a smooth descent and will be in Base Camp about the middle of tomorrow morning. That's what's going on here at Everest.
We watched a lot of people tired people coming down from the Summit and from the Lhotse Face again today but it has starting to get though crowd a little bit, we have noticed traffic slacking a bit and that works in our favor.
That's all for now, Bye!
RMI Guide Dave Hahn

Dave Hahn Calling from Advance Base Camp
×
Sign Up For Everest 2013 Emails
{/exp:mailinglist:form}
---
More to Explore
Mt. Everest: Dave Hahn Sends an Update from Camp 2
May 20, 2013