---
Mt. McKinley: Nugent & Team Carry Then Take a Rest Day..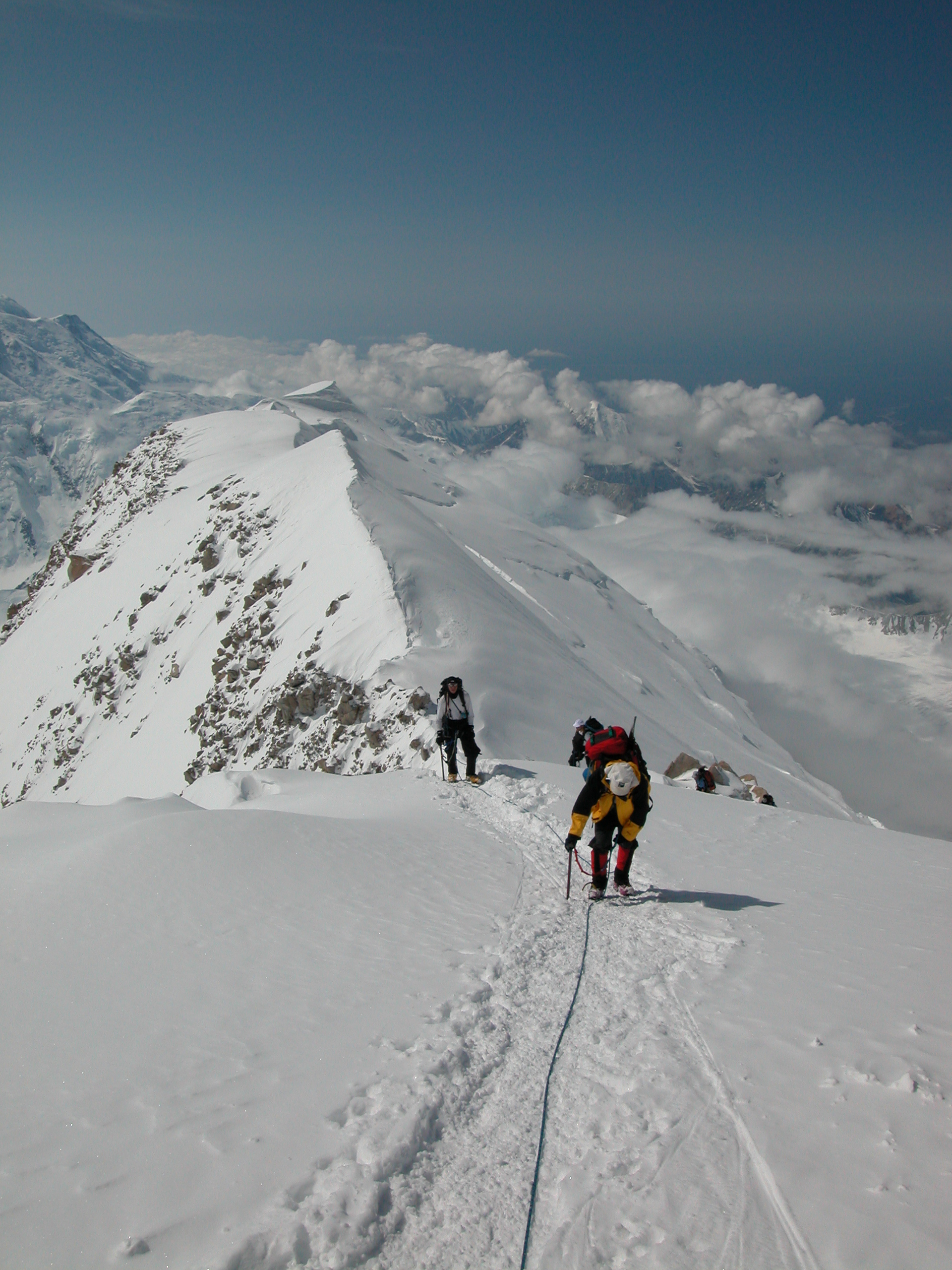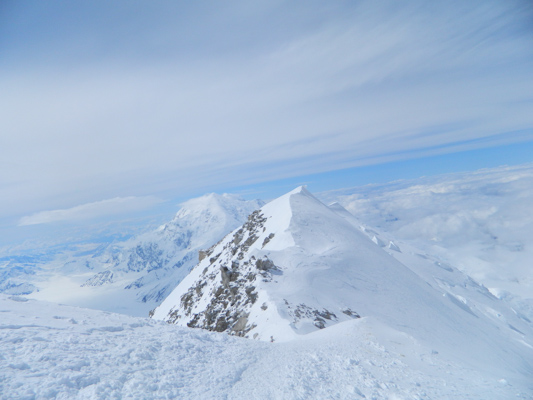 Monday, May 27, 2013
We are resting today! Nothing much to report but a trip to the 6,000' drop into the Northeast Fork of the Kahiltna known as the "Edge of the World" where we took some photos. Otherwise we relaxed and enjoyed the perfect weather on our first full day rest of the entire expedition. The team is doing well and excited for the big push ahead! We are hoping to move to high camp tomorrow and make a summit attempt soon thereafter!
Ciao from 14k,
RMI Guide Billy Nugent

Sunday, May 26, 2013
We had a big day today and per the norm our team crushed it. We set out from 14 camp around 10:30 this morning hoping to get a cache of food, fuel, and gear in place for our high camp at 17,200'. Most teams are content caching somewhere along the ridgeline of the West Buttress and picking up the needed supplies on their way by during the move to 17 camp. Our crew was strong enough to climb all the way up the buttress and place our cache right in the middle of high camp. This will play to our advantage on the move day, enabling us to travel with lighter loads thus conserving energy for our summit push. The day ended up being one of our longest and hardest yet at around 8.5 hours round trip but will serve as good training for the harder and longer days to come. Anyway, we are back in camp relaxing in the evening sun and looking forward to tomorrow's well-earned rest day.
All for now,
Billy
On The Map
×
Sign Up For Denali 2013 Emails
{/exp:mailinglist:form}
---
More to Explore