---
Mt. McKinley: Dress Rehearsal for Team Okita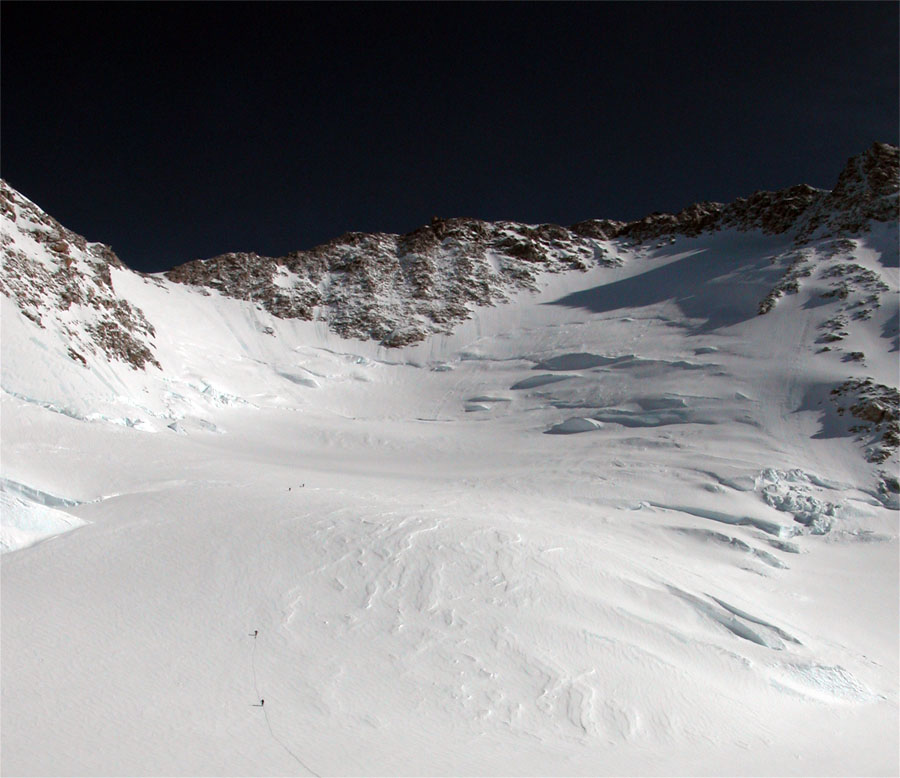 Tuesday, June 4, 2013
We were excited this morning as we awoke to a windless day which followed an equally windless night, a far cry from our first night here. With the sun just lightly obscured by some high clouds things looked reasonable for a summit bid. It was even relatively warm at camp, though our team mate from the South might well disagree with that assessment.
We knew today was by no means a sure thing, and went into it with our eyes wide open. And, as you might have guessed by now, we did not tag the summit today. But we did get to Denali Pass, 18,400', which was a huge accomplishment! Unfortunately, the weather up over the summit was not particularly inviting, and we had a light but annoyingly cold wind at the Pass where we are obliged to take a break after over two hours of climbing.
So, we spun it. But we all got so much out of it. The route had quite a bit of snow on it so it was good to kick in the trail. Also, just doing that first part of the route will help everyone the next time we go up it. And, that could well be tomorrow.
Some people suggest that tomorrow might be the nicest day of the period. We're definitely ready for a return to beautiful blue skies, even though the weather forecast reads: more of the same, that is low pressure bringing with it snow and clouds.
The team is ready to go back up tomorrow.
And so am I!
RMI Guides Brent, Logan and Leah
On The Map
×
Sign Up For Denali 2013 Emails
{/exp:mailinglist:form}
---
More to Explore
Mt. McKinley: Jones & Team Carry to 14,000'
June 4, 2013