---
Mt. McKinley: Haugen & Team Make Their Move to 14K Camp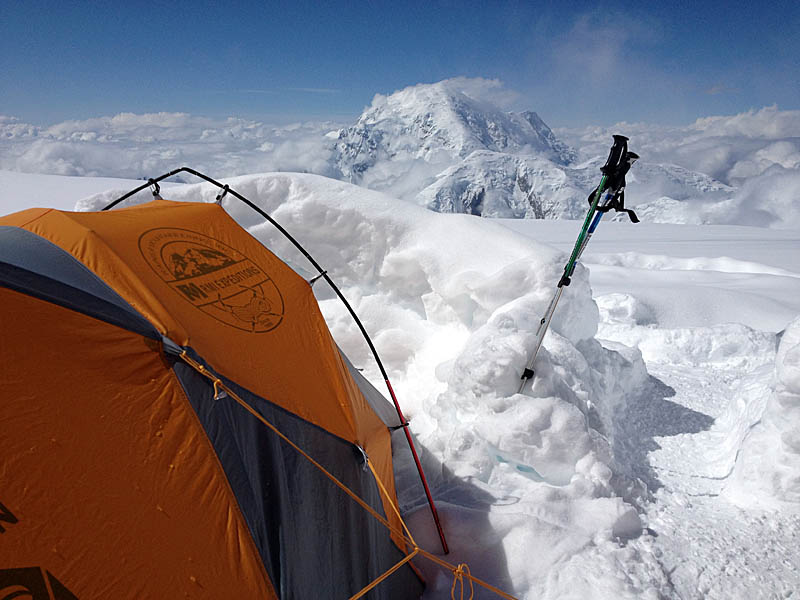 Thursday, June 20th, 2013
We made the move. The wind was blowing most of the night last night. I set my alarm for 2:30 a.m. just to see if the weather was going to allow us to move up camps. Right when my alarm went off, it was as if someone hit a switch and turned the wind off.
We got up, packed up camp, and headed up another 3,000 feet. The move only took us about six hours to hike, but we had to work hard building snow walls once we arrived at Denali's 14k camp. This camp, as much or more than the other camps we have been in this far, can receive huge winds that pick up at a moment's notice. We used snow saws to quarry blocks of snow to make walls that surround our tents.
All of this hard work will pay off with a full rest day tomorrow. The sun does not hit this camp until around nine in the morning. I am pretty sure that none of us will be out of our tents until he sun warms us up!
RMI Guide Mike Haugen and the RMI Summit Team 6
On The Map
×
Sign Up For Denali 2013 Emails
{/exp:mailinglist:form}
---
More to Explore