---
Mt. Rainier: June 21, 2013 SUMMIT!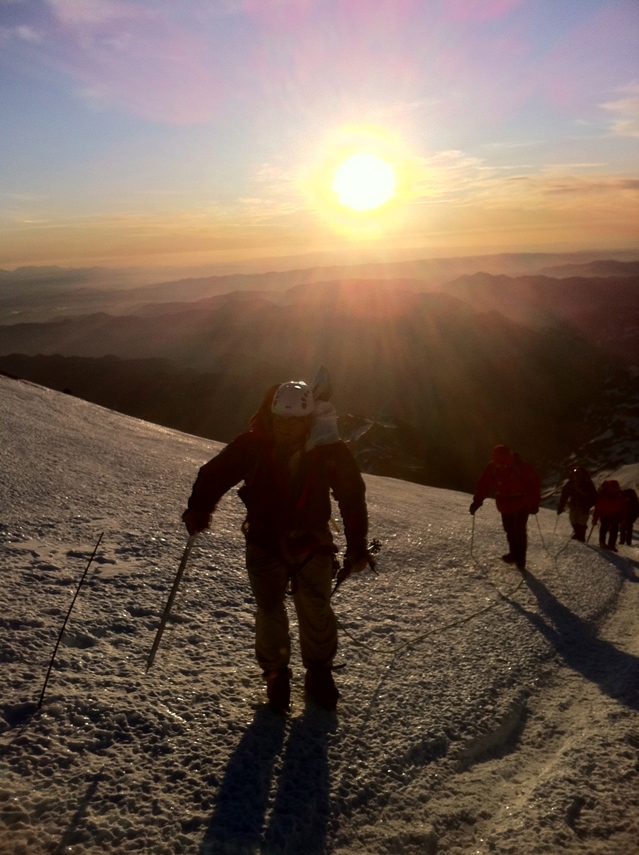 The Four Day Summit Climb Teams led by RMI Guides Adam Knoff and Solveig Waterfall reached the Summit of Mt. Rainier today. The teams reported clear weather with a cap on the summit, and the new route via Camp Comfort great to climb. The teams spent some time on the summit and are now en route to Camp Muir.
Congratulations to today's teams!
---
More to Explore
Ecuador's Volcanoes: Mike Walter & Team Ascend Fuya Fuya
June 21, 2013