---
Mt. McKinley: Haugen & Team Continue to Wait at Basecamp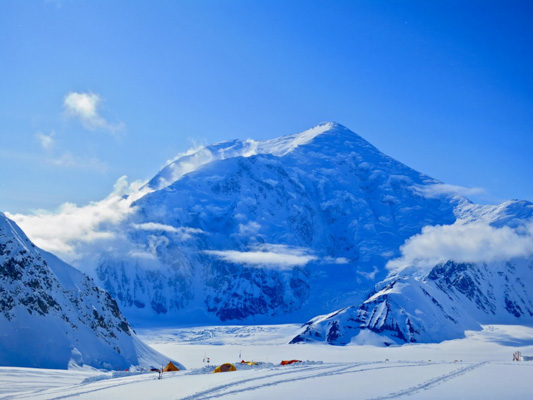 July 1, 2013
We are still here. And by here, I mean McKinley Basecamp airstrip in a snowstorm. I am usually an optimist in these types of situations, but the forecast is for days of the muck.
In order to improve international relations, we have adopted two Russian climbers that reached the summit the same day we did and are stuck with us. Andre and Igor pretend to like our jokes and our cooking so we will keep them awhile!
I told the group we were making them Vietnamese Pho for dinner. Really it was Ramen with some dehydrated vegetables. Although they knew what it was, they put some Sriracha hot sauce in it and humored me!
RMI Summit Team 6
P.S. Cindee says Happy Birthday Roger!
On The Map
×
Sign Up For Denali 2013 Emails
{/exp:mailinglist:form}
---
More to Explore
Mt. McKinley: Hahn & Team Hunker Down at 11,200'
July 2, 2013