---
Four Day Summit Climb
Mt. Rainier: July 19th - Team Turns at 13,600'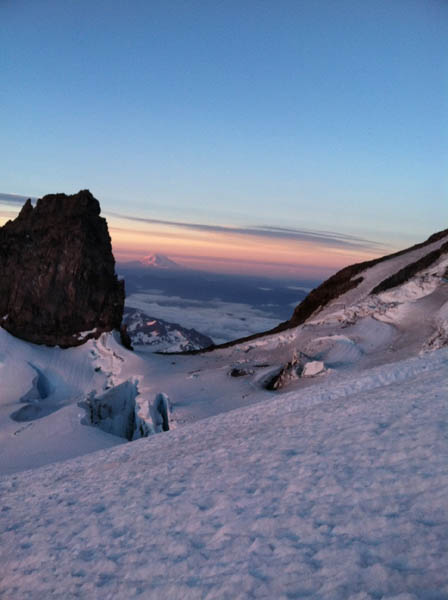 The Four Day Summit Climb July 16 - 19 led by RMI Guide Pete Van Deventer and the Expedition Skills Seminar -Paradise led by Garrett Stevens were unable to summit this morning. A snow bridge over a crevasse collapsed this morning preventing the groups from continuing their ascent. This collapse happened at approximately 13,600'. All climbers are continuing down safely. The teams will return to Camp Muir to re-pack and take a short break before continuing down to Paradise.
We look forward to seeing the groups at Rainier BaseCamp this afternoon.
---
Be the first to leave a comment.
More Updates