---
Mt. Kilimanjaro: Tucker & 100% of Team to the Summit!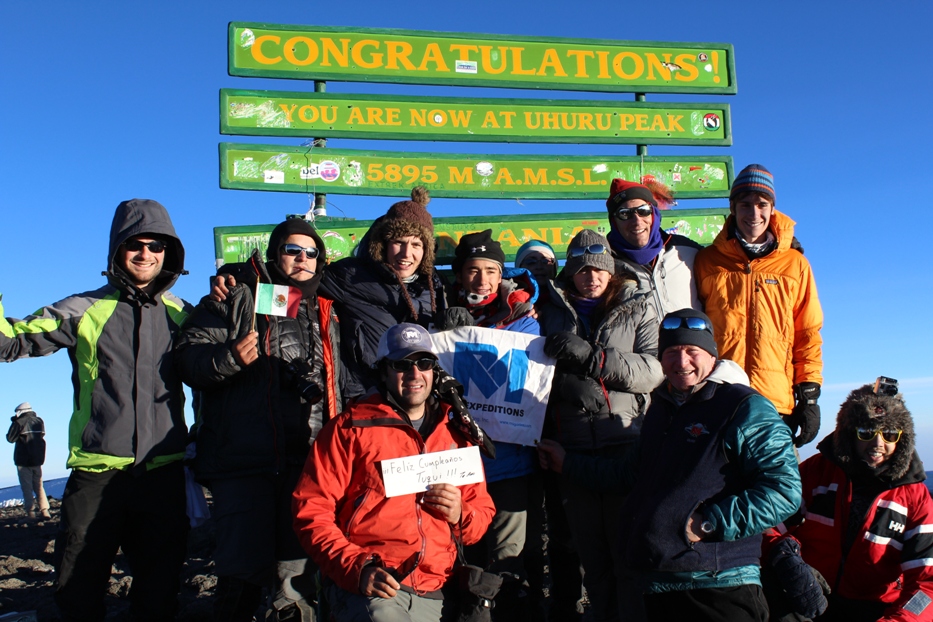 Saturday, July 20, 2013 - 9:20 p.m. PT
RMI Guide Mark Tucker checking in, I guess they call it Uhuru Peak, the tallest point in Africa. Here we are!
Pretty good conditions. The team did fantastic. I am happy to report 100% on top! Yes, everyone is doing well. A few beautiful clouds above Mt. Kilimanjaro and clouds below, a beautiful sunrise. We are having a gas, everyone is doing well. A couple more photos and we are going to start the descent. We are going to head down into the rain forest. That will be the goal.
Thanks for everybody's support back home. We will check in again soon.

RMI Guide Mark Tucker calls from the summit of Kilimanjaro (19,340 ft) with 100% of the team.
On The Map
×
Sign Up For Kilimanjaro 2013 Emails
{/exp:mailinglist:form}
---
More to Explore