---
Mt. Elbrus: Grom & Team are Officially on the Mountain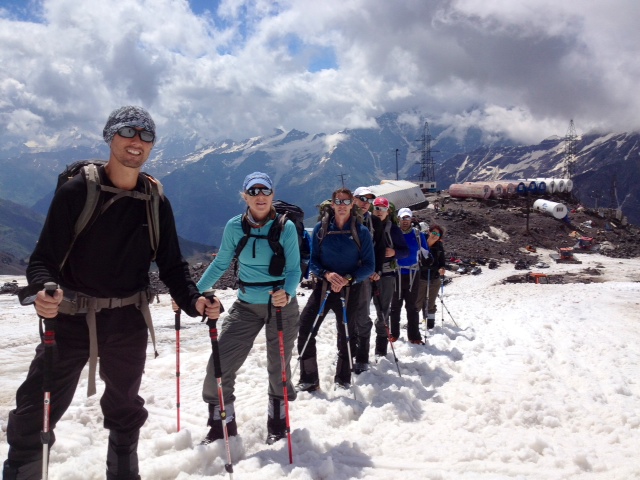 Today the team moved uphill and we are officially on Mt. Elbrus. We made use of two cable cars and one last chairlift to reach what is called the barrels. The barrels sit at just over 12,000' and look like grain silos laying on their side. They are sparsely furnished and comfortably sleep six climbers each. It's home for the next few days for us and others climbers from all over the world, which is just one of the things that make this South Side trip so special. It feels like an international climbing hub with peaceful climbers sharing stories from all over the world.
Shortly after arriving and getting settled in to camp the team set out on another acclimatization hike and reached an altitude of about 13,500'. We then descended back to camp and are currently enjoying the view and working on international relations.
Everyone is doing great!
RMI Guide Casey Grom and crew
On The Map
×
Sign Up For Elbrus Southside 2013 Emails
{/exp:mailinglist:form}
---
More to Explore