---
Kilimanjaro Climb & Safari
Kilimanjaro: Waterfall & Team Summit!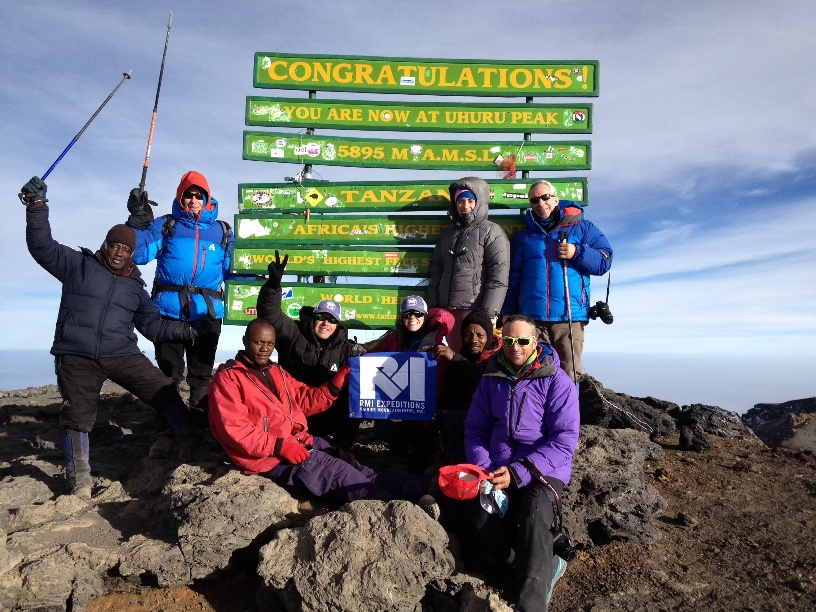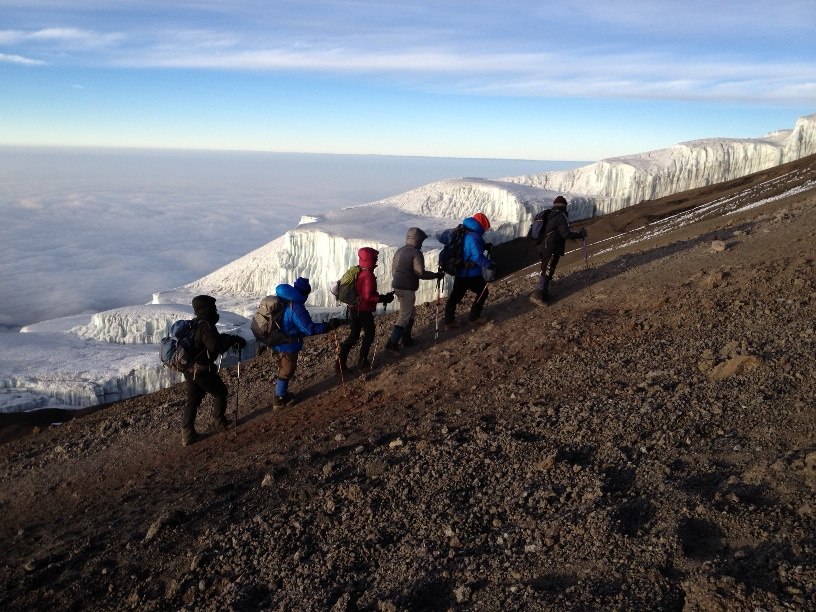 July 30, 2013 at 9:35 a.m. PST
Hi, this is Seth checking in from Mweka Camp. The summit was great today and I'll be emailing a pic out as soon as we get back to the hotel tomorrow. Everyone is tucked into their tents now listening to the pitter-patter of rain. We're hoping the morning brings some sunshine!
July 29, 2013 at 9:34 p.m. PST
Hey, this is Seth calling from Uhuru Peak, tallest point on Kilimanjaro, highest in Africa at 19,340'. The whole team made it, at least to Stella Point. We had a beautiful day with a few high clouds but zero wind for the whole climb and everyone did very well. We are going to take a few minutes, take some photos with the big sign and then head on back down. Tonight we will be dropping all the way down to 10,000 feet, which will feel great for us. Summit of Kilimanjaro for our team!

RMI Guide Seth Waterfall calls from the summit of Kilimanjaro!
On The Map
×
Sign Up For Kilimanjaro 2013 Emails
{/exp:mailinglist:form}
---
More Updates
Previous
July 30, 2013
Four Day Summit Climb