---
Mt. Rainier: July 30th, 2013 Summit!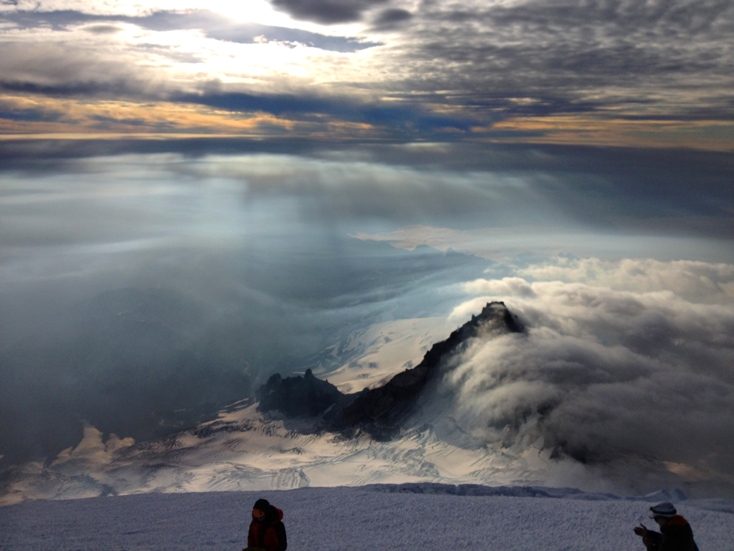 Our Four Day Summit Climb led by RMI Guide Solveig Waterfall reached the summit of Mt. Rainier early this morning. The cloud covering made for a beautiful sunrise today. The teams have started their descent and are en route back to Camp Muir.
RMI Guide Zeb Blais and the Expedition Skills Seminar – Emmons team also reached the summit of Mt. Rainier via the Emmons Route. The team will descend the route back to Camp Schurman, spend another day training and will return to Rainier Basecamp tomorrow.
Congratulations to today's teams.
---
More to Explore