---
Mt. Rainier: September 14th Summit!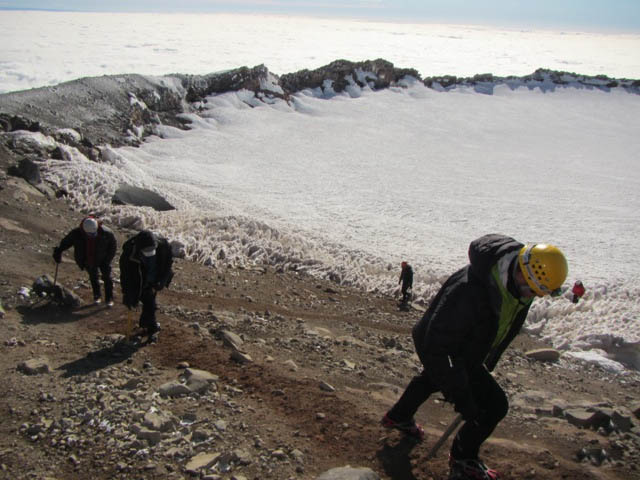 The Four Day Summit Climb reached the summit of Mt. Rainier this morning. The team reported great route conditions and warm, sunny weather. The team is making their way to Camp Muir where they will rest and refuel before returning to Ashford this afternoon.
Congratulations climbers!
---
More to Explore
Kilimanjaro: Grom & Team Visit Ngorongoro Crater
September 13, 2013