---
Kilimanjaro Climb & Safari
Kilimanjaro: Grom & Team Visit Ngorongoro Crater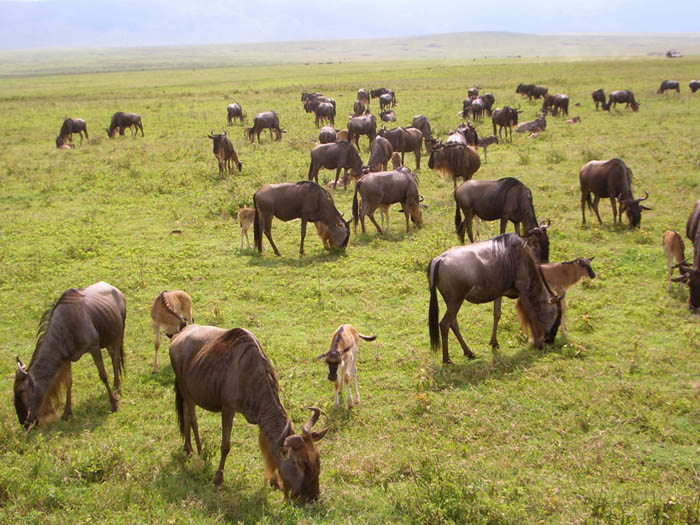 Today we visited the famous Ngorongoro Crater, believed by many to be the 8th wonder of the world. It is a two million year old collapsed caldera that is home to more than 25,000 large mammals, and has a dense population of lions.
We spent nearly the entire day driving around looking at all the animals and waiting at times for either the wildebeest, or zebras to get out of our way. We saw about a dozen lions, a far off black rhino, thousands of pink flamingos and many others. I'm pretty sure everyone had a great day.
We finished off the day with a quick visit to a working Maasai Village to see how this semi-nomadic group of people still live the way they have for thousands of years.
Hopefully tomorrow we'll catch a glimpse of a cheetah and leopard to round out the safari.
RMI Guide Casey Grom and crew
×
Sign Up For Kilimanjaro 2013 Emails
{/exp:mailinglist:form}
---
More Updates
Previous
September 4, 2013
Kilimanjaro Climb & Safari
Next
September 14, 2013
Four Day Summit Climb