---
Vinson Massif: Dave Hahn & Team Summit!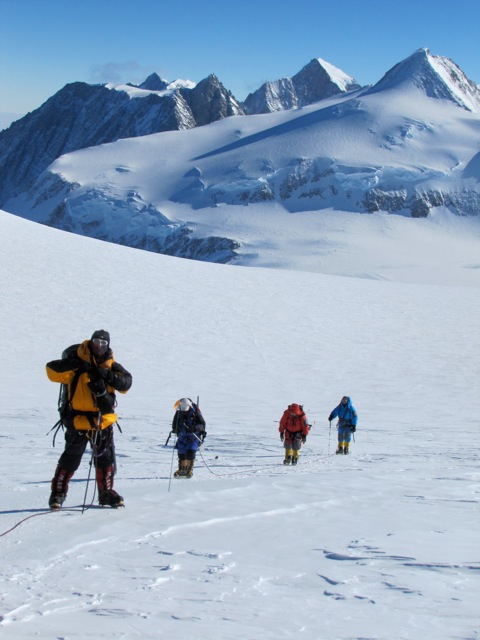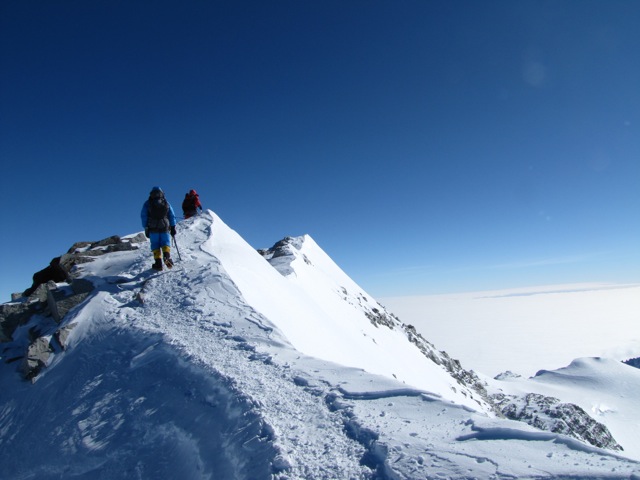 Safe and sound at high camp, once again. It was such a nice day that we spent an hour on the Vinson summit. The trip back down took three hours and so we arrived back at high camp around 8:30 PM, making for 11 hours round trip on the day. Almost as soon as we reached camp, the weather began to change, with glacier fog down below and patches of cumulus forming around the upper slopes of the big peaks. Light winds have begun to stir the tents. We'll now hope they don't turn into heavy winds until after we've gotten down the fixed ropes in the morning. We are all feeling pretty fortunate to have had the day we had on the Roof of Antarctica.
Best Regards,
RMI Guide Dave Hahn

RMI Guide Dave Hahn from the Vinson summit!
On The Map
×
Sign Up For Vinson Massif 2013 Emails
{/exp:mailinglist:form}
---
More to Explore
Vinson Massif: High Time We Got To High Camp
December 6, 2013