---
Aconcagua
Aconcagua: Justman & Team at Pampa de Lenas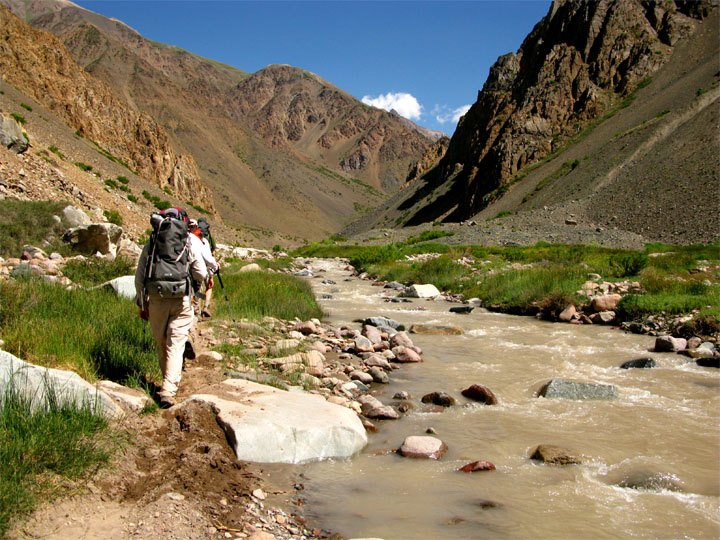 Pampa de Lenas is at an altitude of 2,800 meters. And that is where we are sitting right now. It's our first day trekking and we had a beautiful day walking into camp.
The scenery towers above you as the condors soar high above. Pretty poetic huh? Okay, I'll stop. The team had a fun day stretching our legs. We'd like to lie and tell you it was arduous but after a picnic lunch of sandwiches, chips, fresh fruit, cheese, olives and cookies we all wobbled into camp.
There is no setting up tents here! Are you kidding! You will never see stars like these in your life. So we are all sleeping under the stars tonight. I'm just trying to remember who sang the song, "Southern Cross?" So help me out RMI fans!!
We are relaxing in camp and excited for dinner, which is being cooked over an open fire. Living don't get no better than this!!
RMI Guides JJ Justman and Leah Fisher
On The Map
×
Sign Up For Aconcagua 2013 Emails
{/exp:mailinglist:form}
---
More Updates
Previous
December 2, 2013
Vinson Massif
Next
December 13, 2013
Aconcagua