---
Vinson Massif: Dave Hahn & Team Summit!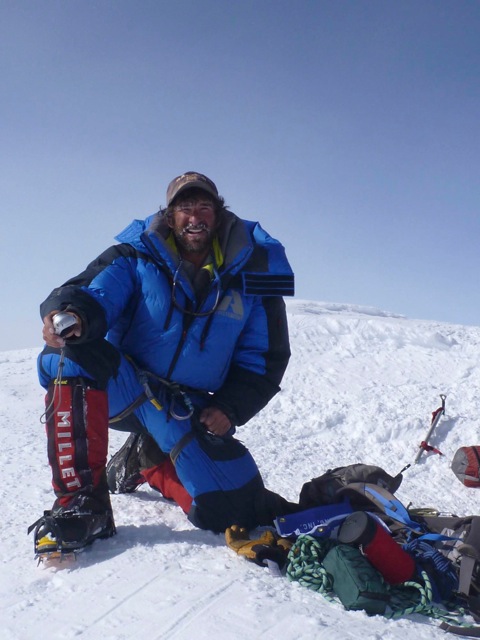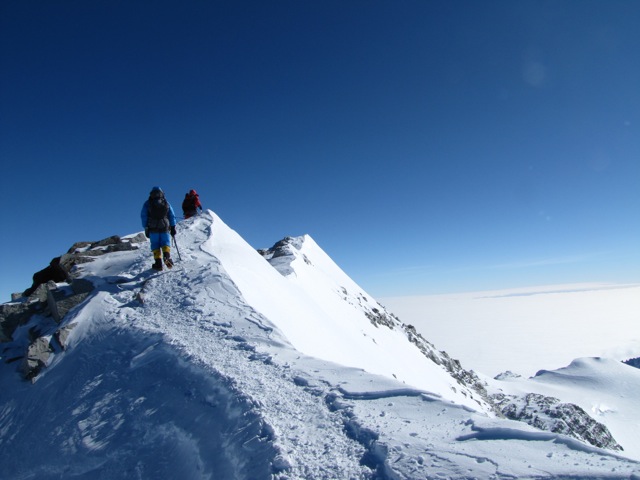 Update at 2:45 pm PST:
Dave called with a quick update: The team is back safe at High Camp and doing very well.
11:36 am PST:
Hey, this is Dave Hahn, lucky enough to be on top of the Vinson Massif, highest point in Antarctica- 16,067 ft with the entire team! We've got Larry Seaton. We've got Fatima Williamson. We've got Bill and Sara McGahan. So all of us are up here. We we can't believe our luck. We've got perfect conditions. No wind. I'm going to give you a yell either by voice dispatch or a written dispatch when we get back to camp to let you know we are safe. But right now everything is going extremely well. Everybody's feeling good. Everybody's very happy. All for now. Thank you.

RMI Guide Dave Hahn calls in from the Vinson Massif summit!
On The Map
×
Sign Up For Vinson Massif 2013 Emails
{/exp:mailinglist:form}
---
More to Explore
Vinson Massif: Hahn & Team Move to High Camp
December 16, 2013
Aconcagua: Justman & Team at Pampa de Lenas
December 17, 2013