---
Aconcagua
Aconcagua: Stevens & Team Carry to 18,000'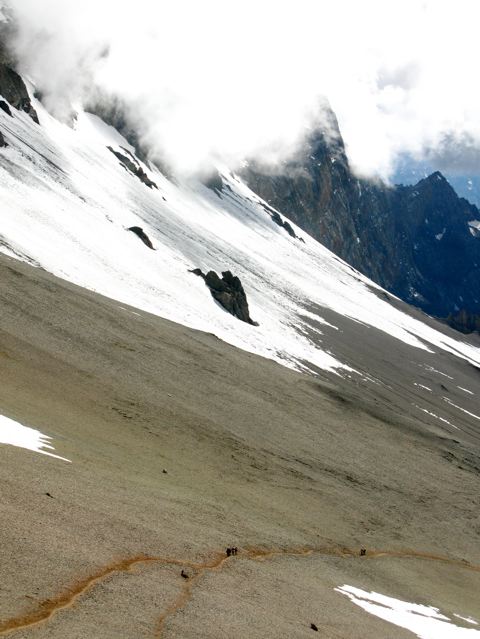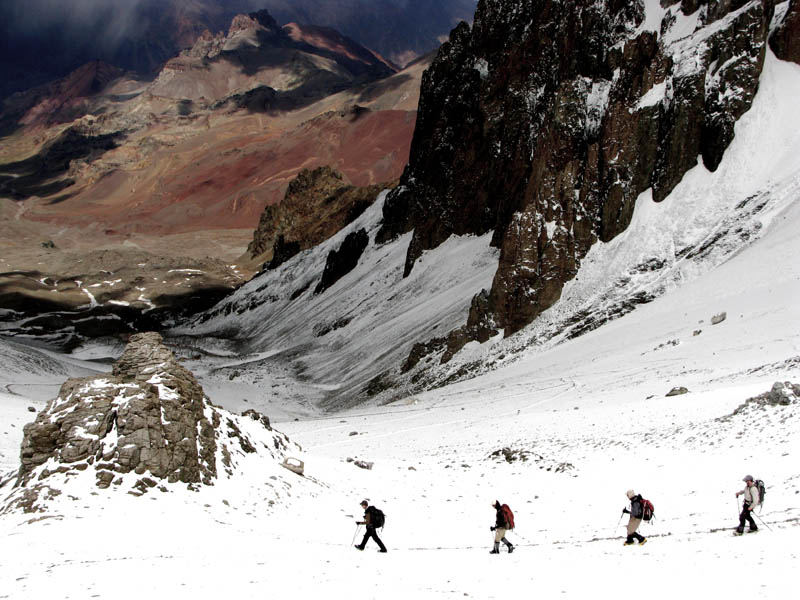 When you think about mountain climbing, it can generally conjure up images of folks heading up and out in the predawn hours, headlamps shining as they make their way higher. While we'll get to experience that later in the trip, today's mission was to get our luggage staged at chopper camp, roughly 18,000' on Aconcagua.
We woke to more clear blue skies and absolutely still air. This rare combination on Aconcagua is something to savor, which we did as we departed camp at the civilized hour of 9 am and made our way up and over Ameghino Col and around towards Camp 2.
In very short order the team pulled into camp with our kits, got the gear stashed, and headed back to the comfort of our tents at Camp 1. We are currently sitting inside, trying to avoid the intense UV that is beating down out there.
This afternoon is the start of a nice long rest period for us, as we will be chilling here for the remainder of today and all of tomorrow. We'll check back in later!
On The Map
×
Sign Up For Aconcagua 2014 Emails
{/exp:mailinglist:form}
---
More Updates
Next
January 7, 2014
Aconcagua