---
Aconcagua: Stevens & Team Summit!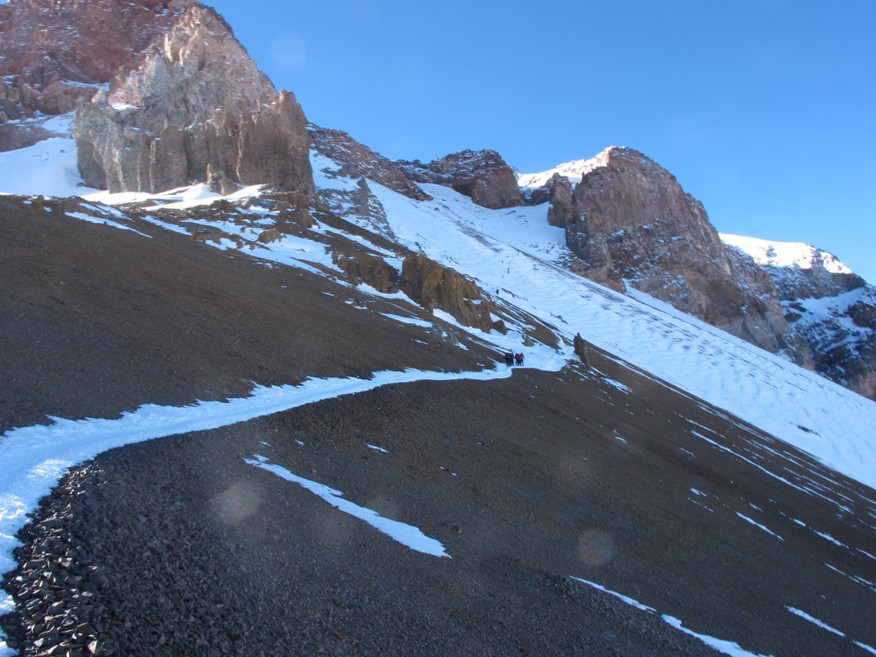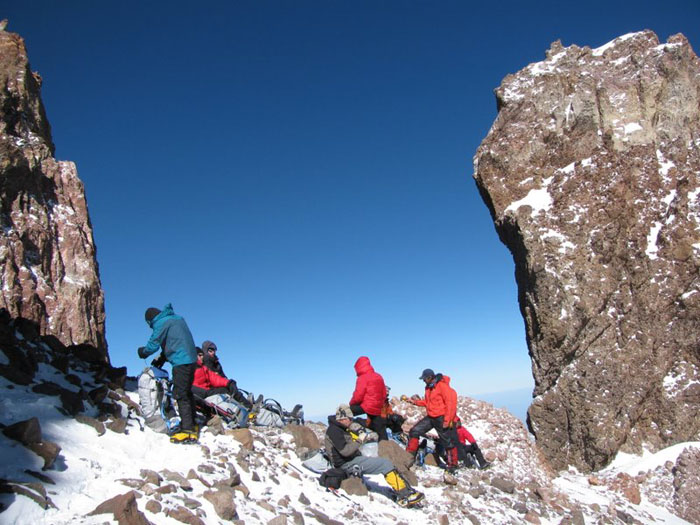 Well hopefully you got the voice dispatch as well…today was a successful summit day for the crew here on Aconcagua! We woke to clear, dark skies and cool temperatures, for moving well before the sun was up, and were underway with a fairly large cadre of other summit hopefuls.
The sun cracked the horizon as we passed 20,000', casting Aconcagua's immense shadow towards the west and creating some sublime photo opportunities. Steady climbing up through cold winds gave way to still air and a soft-shell summit push, and the crew stepped onto the summit plateau around 1:30pm local time. We sat on top for about an hour, then began the long descent back to camp.
Now the team is fed, has full water bottles, and is tucked into tents for good long night of sleep. Tomorrow we'll start the long descent back into thick air, chasing down dreams of Malbec and beef. Thanks for all the positive wishes!

RMI Guide Garrett Stevens calls from the Aconcagua summit!
On The Map
×
Sign Up For Aconcagua 2014 Emails
{/exp:mailinglist:form}
---
More to Explore