---
Aconcagua: Justman & Team Carry to Camp 2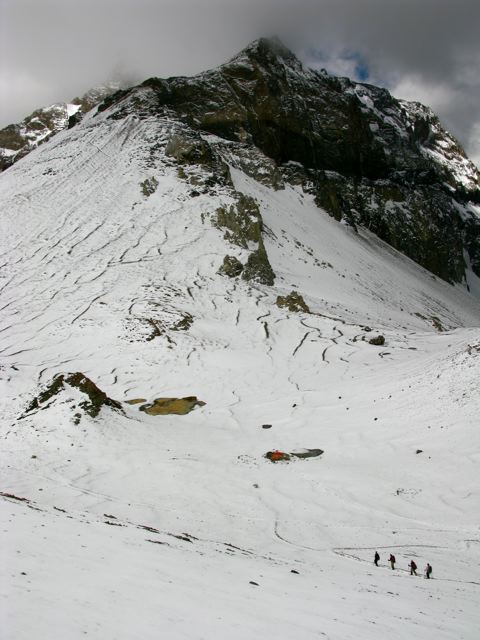 All the way to Camp 2!
Our team did a fantastic job carrying some group gear and personal gear up to 18,000 feet. The winds were still present as they kicked snow off into the air of surrounding peaks and ridges. However, they were not as strong as yesterday.
As the team rounded the corner and entered the col, they were treated to their first view of the high Andes range of Argentina. Breathtaking doesn't describe it. We are now back at Camp 1 resting and recovering after a great day in the mountains.
P.S. - Happy Birthday Josh!!! From Denise. I'm wearing my new socks!! :)
RMI Guides JJ Justman, Mike King & Steve Gately
On The Map
×
Sign Up For Aconcagua 2014 Emails
{/exp:mailinglist:form}
---
More to Explore