---
Aconcagua: Justman & Team Summit!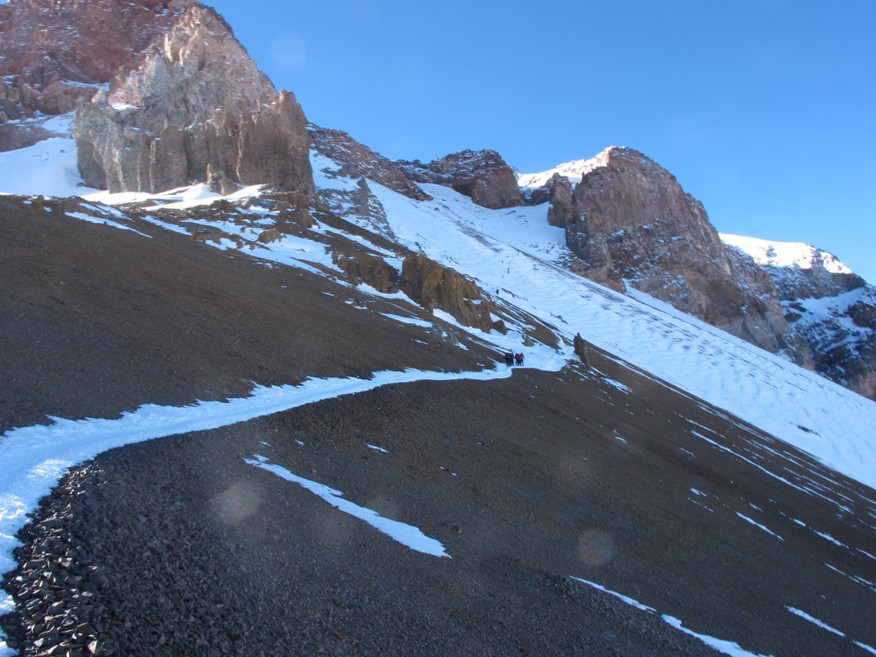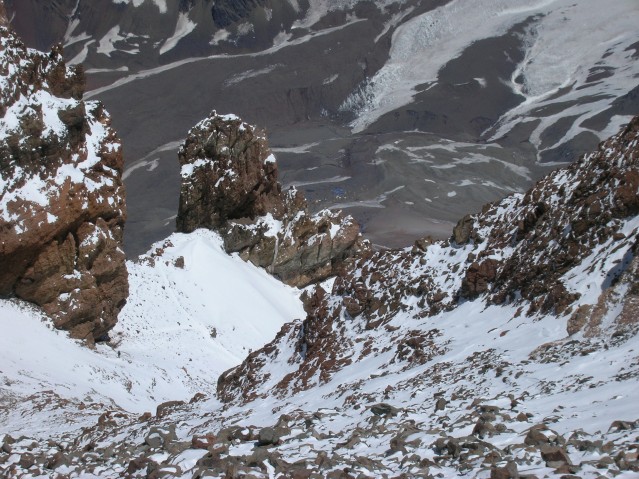 Update 1:45 pm PST:
Our team has safely returned back to high camp. The snow has returned. We are nestled in our tents drinking and eating. We are tired.
[Summit phone call transcribed]
Hey everyone, this is JJ Justman with the Aconcagua Team. We're happy to announce that we are on the summit of South America's highest peak, Aconcagua! It was an interesting day. It started out cold and windy. It was a hard day to get started but at the end of the day, the sun is shining. The clouds are now starting to build a little bit, but it turned out to be a fairly decent day. Definitely a tough day to get on top of South America's highest speak. Everyone says hello. Big thing now is to head on down. We had a good, safe climb. We're gonna have a safe descent. But again, everyone says hello and thanks again for following along and giving us your best wishes for a safe and successful climb. That's exactly what we had today was a really decent weather day, a safe climb. Thanks again everyone. We'll touch base when we get further down the mountain, but everyone is doing real well. Take care, good-bye for now from the the top of the Western Hemisphere.

RMI Guide JJ Justman from the Aconcagua summit!
On The Map
×
Sign Up For Aconcagua 2014 Emails
{/exp:mailinglist:form}
---
More to Explore
Kilimanjaro: Martin & Team Settled in at Machame Camp
January 28, 2014