---
Kilimanjaro: Martin & Team Settled in at Machame Camp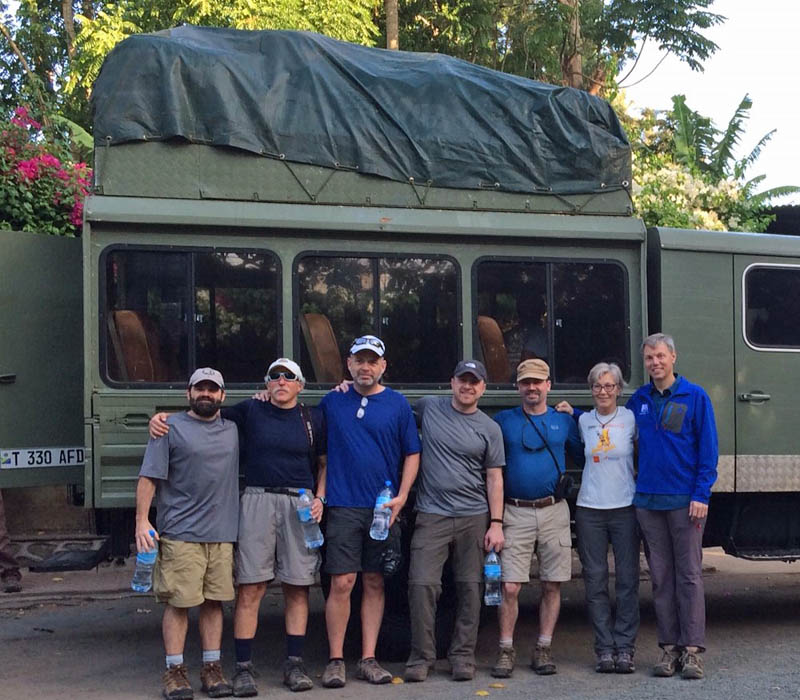 Greetings from Machame Camp,
We could not have had a better day today! This was the first day on the trail and the group did great. We had the trail to ourselves and perfect weather. We heard some very distant thunder but made it to camp without any rain. It was barely an hour later when some light rain started to fall, but fortunately we were already warm and dry in our dining tent, snacking on some tea and popcorn.
We started the day at 6,000' and made it up to camp in just under 4 1/2 hours, a solid pace. We are now settled in at camp and the mountain is teasing us with grand views as the clouds roll in and out. The team is feeling really strong and happy to finally be on the mountain.
Best regards,
RMI Guide Jeff Martin
On The Map
×
Sign Up For Kilimanjaro 2014 Emails
{/exp:mailinglist:form}
---
More Updates
Previous
January 12, 2014
Aconcagua
Next
January 12, 2014
Aconcagua