---
Aconcagua: Team Enjoys Rest at Base Camp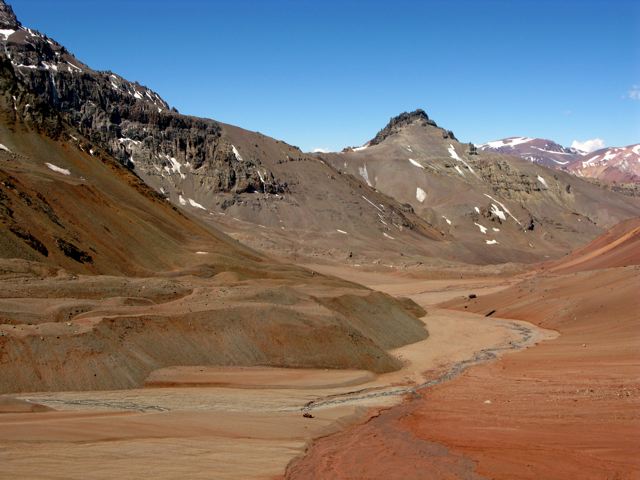 Today is our first rest day at Aconcagua Base Camp and man is it nice. We woke up and made a huge brunch of home fries and scrambled eggs complete with real French press coffee. What a treat!
Between lounging in the sun and exploring the streams and scenery around camp, the team has been preparing their equipment for our carry to Camp One tomorrow. Checking and double checking that they've got all their technical gear and are bringing enough chocolate and gummies for the upper mountain.
The carry to Camp One will be a big day, but the team is feeling strong and the sun will be out. Wish us luck and keep posting on the blog, we enjoy reading your comments!
RMI Guide Katrina Bloemsma
×
Sign Up For Aconcagua 2014 Emails
{/exp:mailinglist:form}
---
More to Explore
Guide Shack: Shooting In Cold Environments
February 8, 2014
Aconcagua: Justman & Team Cache Gear at Camp 1
February 9, 2014