---
Kilimanjaro: Martin & Team Spend the Day Preparing for the Climb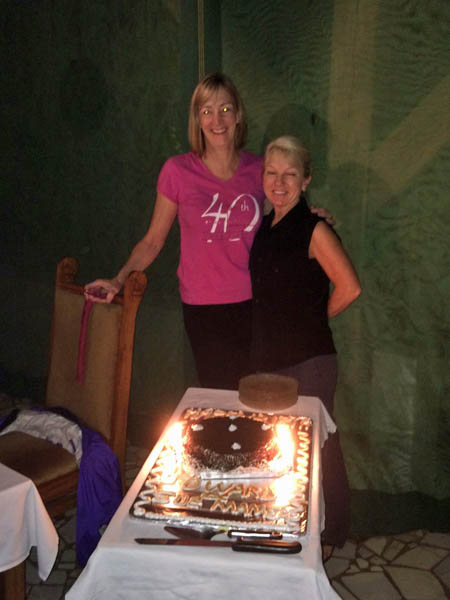 Jambo from the Dik Dik,
We are still one bag down, but otherwise this group is ready to leave early tomorrow morning. We did spend the day going through all the details about our climb and what we might expect along the way as ascend the mountain over the next seven days. Next we focused on gear and equipment, discussing the difference between nice to have and need to have, as well as what to pack in our mountain duffel and what is carried in our day packs. This group did an excellent job in bringing all the right gear so we did not have to spend too much time doing the equipment checks and weighing our mountain duffels.
It was raining most of the day, so rather than go out for an afternoon hike, we stayed indoors, with time well spent recovering from the eleven hour time zone difference, and sending out those last few emails before leaving behind the last of the wi-fi connectivity that we will have for the next week.
We sat down for our four-course dinner, and had a special treat tonight. Two of our climbers are celebrating birthdays. The staff prepared a wonderful cake for this occasion and rolled it in on a cart after dinner with all the candles lit up and everybody singing. Our two climbers were definitely surprised.
We have set our alarms for an early wake up, and hope to be driving towards Kilimanjaro National Park by 7:30 am. Tomorrow, we'll check in from our first camp on the mountain, Machame Camp.
Best regards,
RMI Guide Jeff Martin
×
Sign Up For Kilimanjaro 2014 Emails
{/exp:mailinglist:form}
---
More to Explore
Aconcagua: Justman & Team Preparing for Move to Camp 1
February 10, 2014
Kilimanjaro: Martin & Team at the First Camp - Machame Camp
February 11, 2014