---
Aconcagua: Justman & Team Carry to Camp 3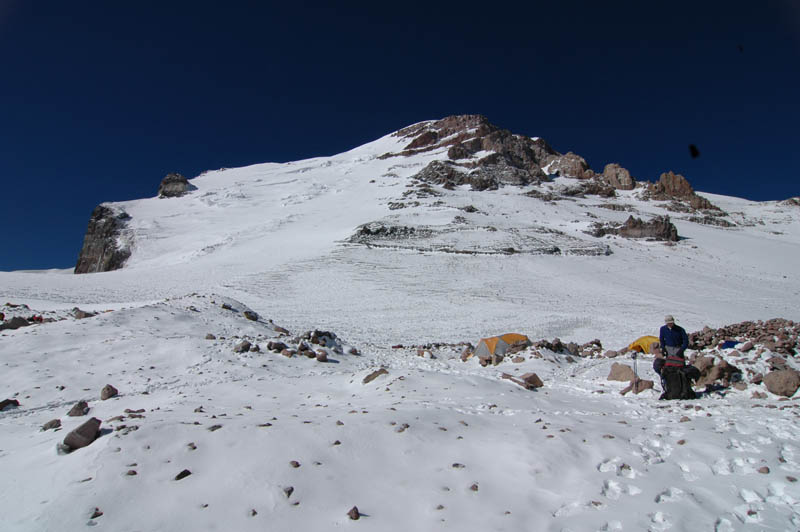 Happy Valentines Day from all the climbers to their loved ones! Today was another great day in the mountains. The team carried to Camp 3 at 19,600 feet in rather chilly temperatures. It was really the wind that gave us a bite on the cheek.
Arriving at Camp 3 the team looked rather strong as they imagined what the final 3,000 feet looks like. I'm keeping it a secret for now.
The weather has moved back in and we are all lying in our tents drinking hots and listening to the snow fall on the tents. There's a little bit of thunder and lightning also to keep things interesting. It's safe to say we are all in siesta mode.
But first I'm gonna watch a movie….Roadhouse!!
Valentine wishes from the team:
You R my Valentine Sweetie Pie! Love U Lots - Brenda xxooxxxoxox
Susie—love you and miss you like crazy! See you very soon. Love, Rich
Hey baby, made 19.6 today but would rather be snuggling with you on this Val Day! Love Ken
On The Map
×
Sign Up For Aconcagua 2014 Emails
{/exp:mailinglist:form}
---
More to Explore
Ecuador: Nugent & Team Acclimatize on Cerro Fuya Fuya
February 15, 2014