---
Mt. Everest: Dave Hahn and Team Enjoy Jungle Gym Training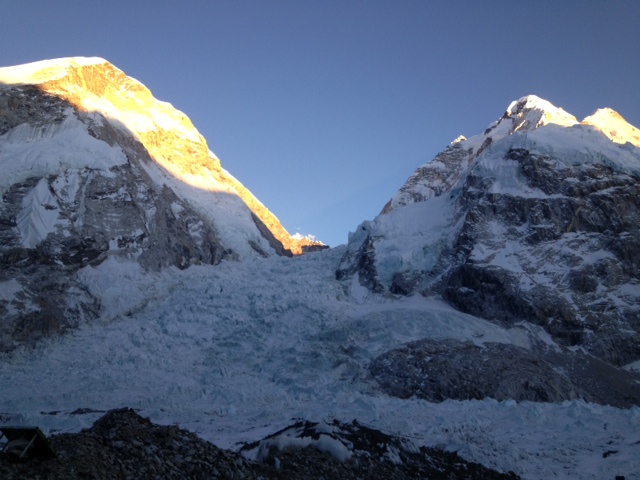 This is Dave Hahn, calling from Mt. Everest. A great day for us today, our Sherpa team set up what we call a Jungle Gym, out in the glacier not far from Base Camp, a network of ladders and fixed ropes for us to practice on. We made good use of that, we went out this morning for a session for a couple hours and then this afternoon as well.
It was a pretty nice day here at Base Camp. We are excited because Mark Tucker made his return, our Base Camp Manager is home.
Everybody is doing really well we still basically have Base Camp to ourselves. Most of the teams will be rolling in in the next few days, next week but today it was still pretty quiet and we were enjoying it. All is good here and we will let you know what goes on tomorrow.

RMI Guide Dave Hahn checks in from Everest Base Camp.
On The Map
×
Sign Up For Everest 2014 Emails
{/exp:mailinglist:form}
---
More to Explore
Everest Base Camp Trek: Grom & Team Return to Kathmandu
April 8, 2014