---
Mt. Everest: Meetings Attended by Hahn & Tucker While the Climbing Team Hikes to Pumori Camp 1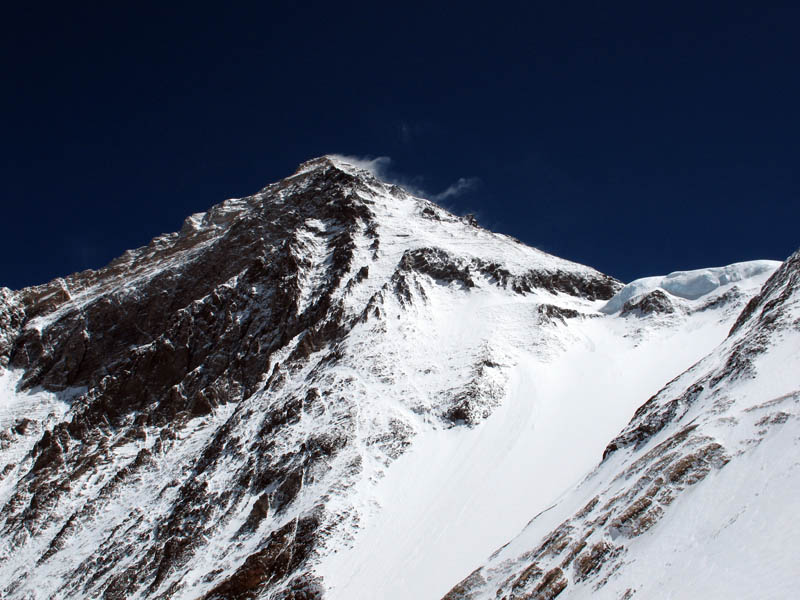 Still at Everest Base. Still a very difficult situation for all involved.

JJ and Billy led the climbing team on a hike to Pumori Camp One today, where they enjoyed awesome views of Mount Everest (during our hike to the same point last week we had no views due to an ill-timed and swirling snowstorm). Mark Tucker and I attended a series of somewhat tense and serious meetings between team leaders, Sherpas, and the few government representatives present in camp. It is very difficult to say what will happen going forward but one cannot under emphasize the enormity of the tragedy to the Sherpa community. Each team, if it has not suffered death and loss directly, has lost relatives, close friends and neighbors to the icefall avalanche of April 18. In too many cases, survivors saw the friends perish before their eyes or else they dealt with the difficult aftermath of body recovery personally.
Our Sherpa partners love their jobs and love to climb, but nobody is climbing now and all are struggling to come to terms with how to proceed in a way that honors those lost and protects those left alive.
Best Regards,
RMI Guide Dave Hahn
×
Sign Up For Everest 2014 Emails
{/exp:mailinglist:form}
---
More to Explore
Mountaineering Training | Make The Most Of Rest Breaks
April 21, 2014