---
Courage Quilt: What is Courage?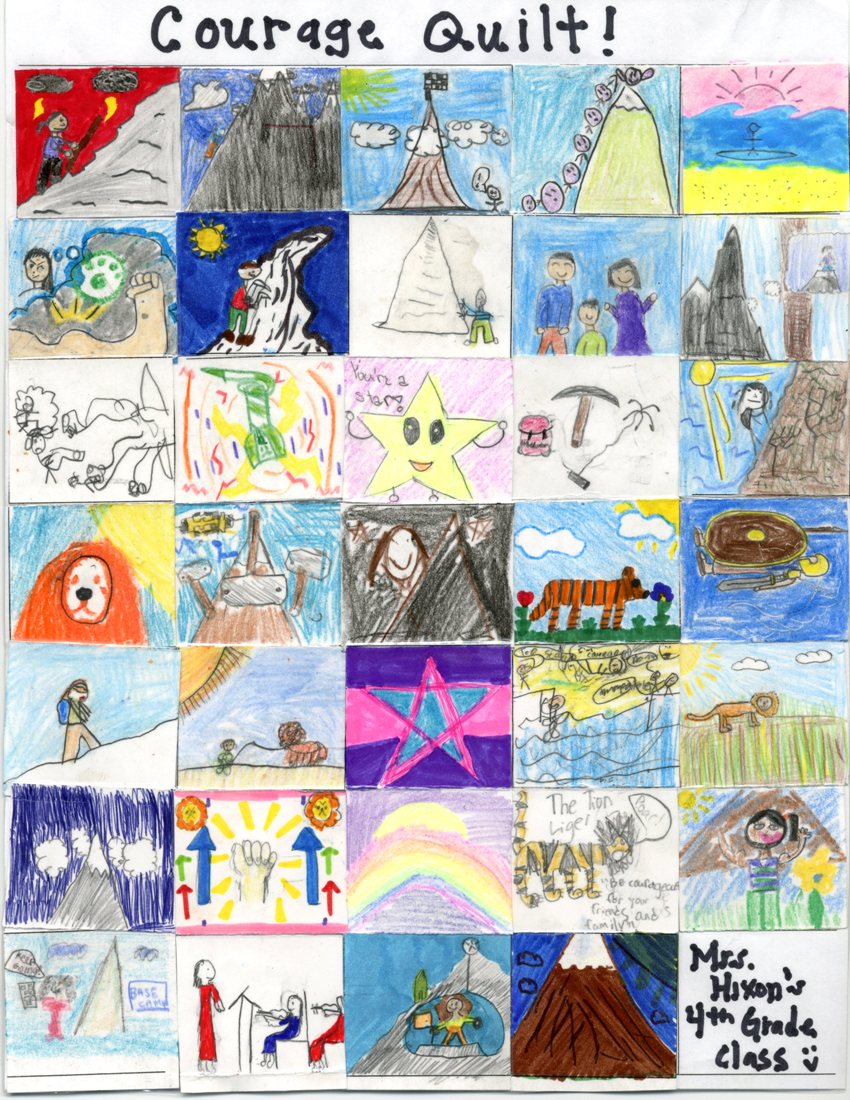 On March 21, RMI Trekker Susan R left her home in Florida en route to Kathmandu, Nepal. Susan would be joining RMI Guide Mark Tucker and their team on a 21 day adventure through the Khumbu Valley. From Kathmandu the team would fly to Lukla and begin their trek to Everest Base Camp at 17,575'.
Along with the jackets, hiking boots, sleeping bags and other items needed along the trail, Susan brought with her a special Courage Quilt. This quilt was given to her by Mrs. Hixon's 4th Grade class from Oakton Elementary School in Oakton, Virginia. Mrs. Hixon and her class did a project on Nepal and the Himalaya. " It certainly helped me and I think it helped the other team members as well." said Susan.
The students were asked the following questions:
What is courage?
What does it look like?
What do you think about when you need to be courageous?
The photo below is of the Courage Quilt given to Susan which she brought with her to Nepal.
×
Sign Up For Everest BC Trek 2014 Emails
{/exp:mailinglist:form}
---
More to Explore