---
Mt. McKinley: Beren & Team Camped at the Base of Ski Hill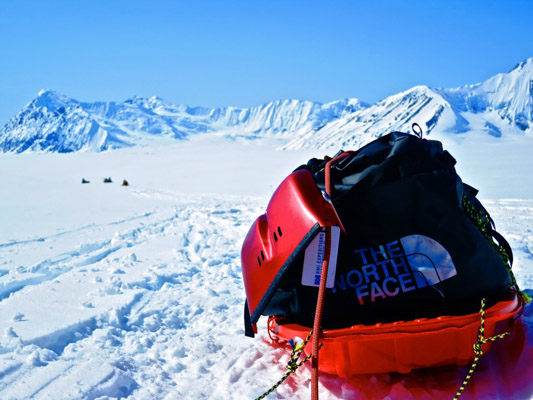 June 6, 2014 - 11:30 pm PT
70 years ago there was a landing much different than ours in a far away land. We are grateful for those past sacrifices.
Our landing was quite pleasant, leaving Talkeetna early and spending the morning packing up to head down the the Main Fork of the Kahiltna and make that crucial right turn towards Denali. The team did well and we made camp at the base of Ski Hill under clearing skies, alpenglow of the high mountains and a just past halt moon. Nice way to start it off.
After setting up shop, the crew is hunkered down for some well earned rest and if the weather smiles on us again, we'll go higher tomorrow.
On The Map
×
Sign Up For Denali 2014 Emails
{/exp:mailinglist:form}
---
More to Explore