---
Mt. McKinley: Jones & Team Move to 14,000' Camp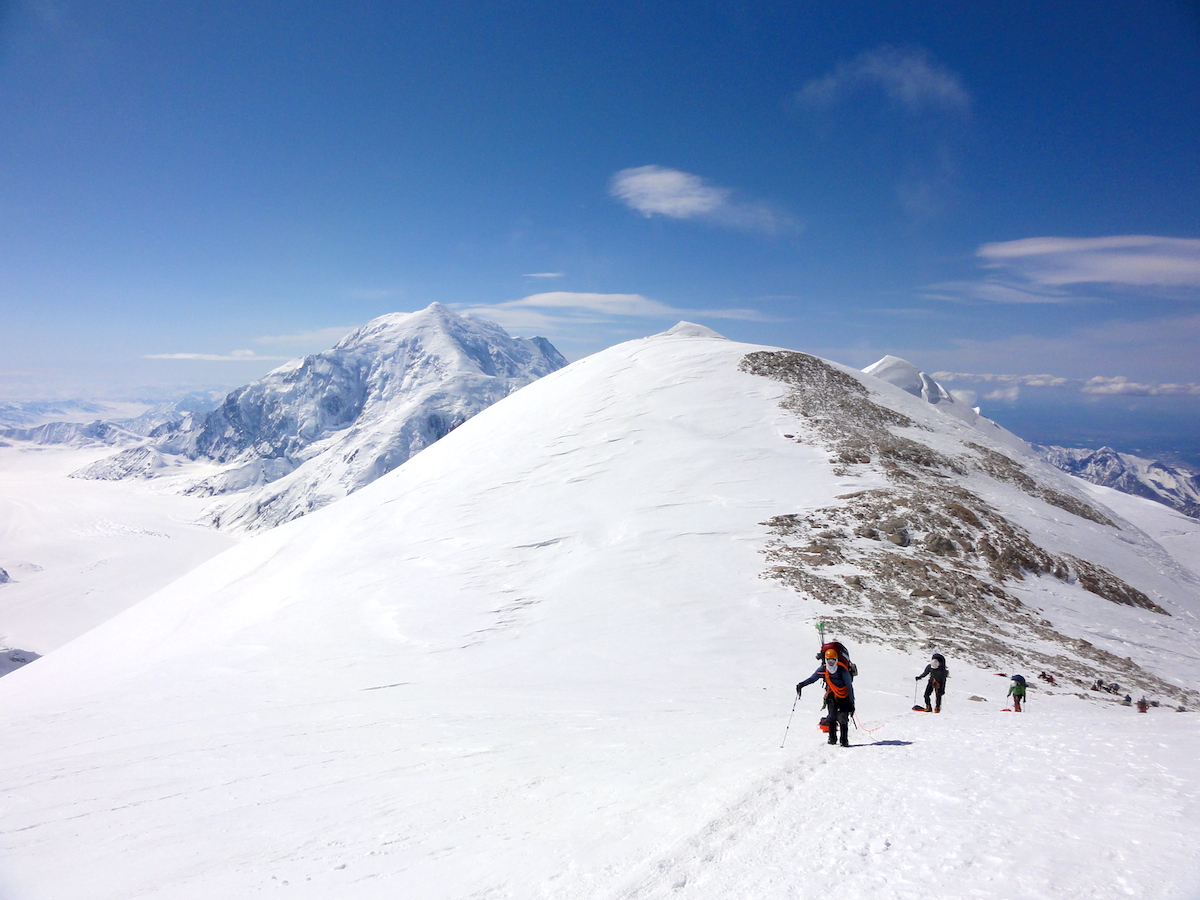 June 8, 2014 - 5:50 pm
This morning we woke to warmer and windless air. The team packed our camp, had quick coffee with oatmeal and a granola bar. We then packed tents away, and organized snowshoes along with most of the sleds, some trash and few extra things we could spare to leave behind in a cache for us to pick up on our decent.

The travel was as calm and nice as we could ask for with light clouds passing over head. If we could complain about our weather we would just say we were too hot at times. This was a welcome change to the chilly morning we climbed in for our carry yesterday. Our crew made great time, even adding a rest stop on a completely windless Windy Corner.
Once we arrived at camp our days work was far from over as the snow began to fall. We dug tent platforms, built another priceless kitchen posh house and prepped camp for a storm that is expected over the next few days. We are now getting some rest and fluffing our feathers. Soon will have a deluxe meal of quesadillas with chicken, fresh veggies, beans and rice to fill our bellies and help us sleep warm in our new camp in the Genet Basin at 14,200 ft. Tomorrow we have earned a full rest day of eating, drinking and acclimating.
Will be in touch soon!
Cheers,
RMI Guides Tyler, Garrett, Bryan and the "No Troubles" crew!
On The Map
×
Sign Up For Denali 2014 Emails
{/exp:mailinglist:form}
---
More to Explore
Mt. McKinley: Beren & Team Take a Rest at 7,800'
June 9, 2014