---
Mt. Rainier: Two RMI Teams on the Summit June 11th!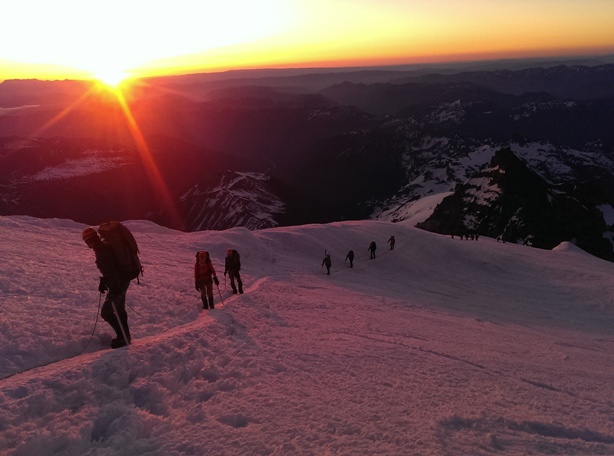 RMI's Four Day Summit Climb Teams led by Elias de Andres Martos and Mark Falender reached the summit of Mt. Rainier at 7:25 am today. Elias reported really good conditions and no wind. The sky is clear and it's a beautiful day. The teams will return to Camp Muir for a short break before continuing to Paradise. We look forward to seeing the teams at Rainier BaseCamp this afternoon.
Congratulations to today's Summit Climb teams!
---
More to Explore