---
Mt. McKinley: Jones & Team - Locked and Loaded, Luggaged Lugged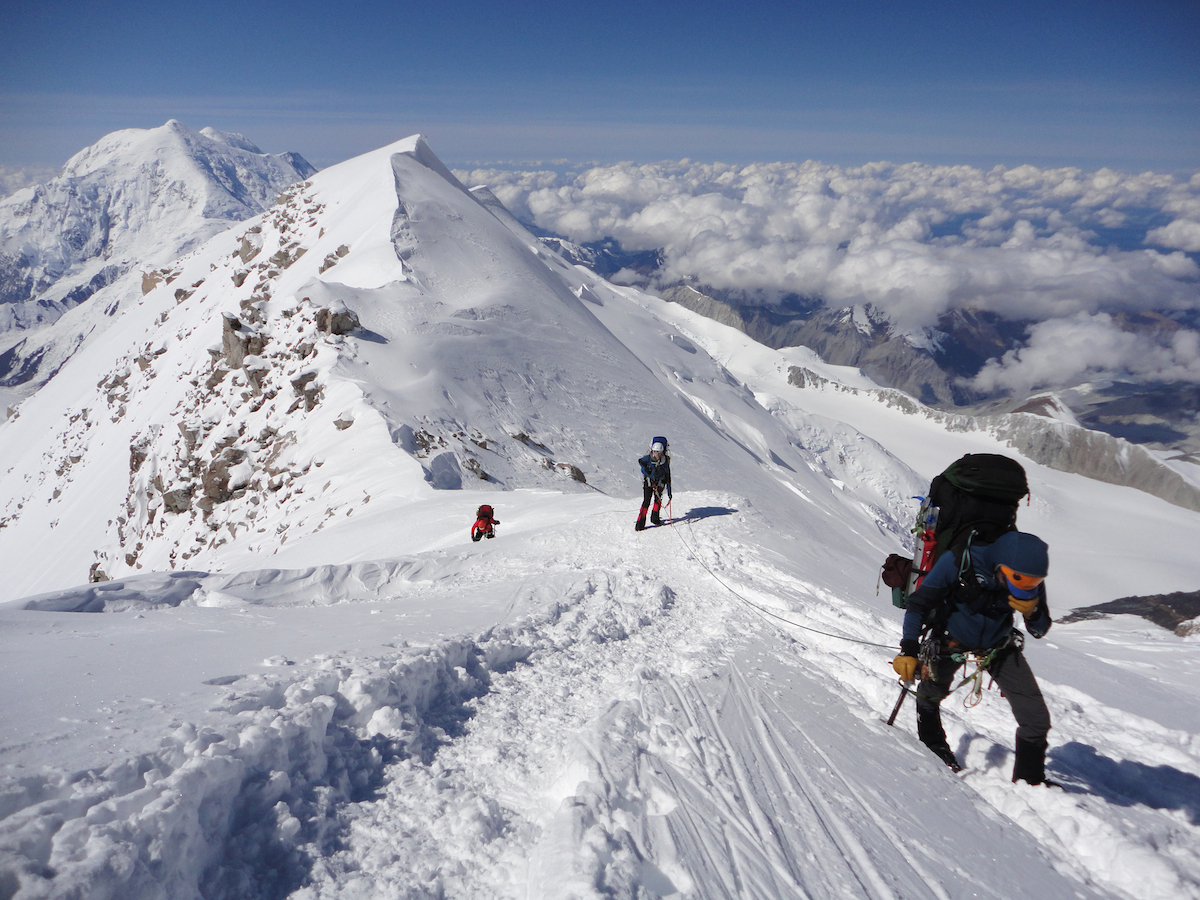 June 12, 2014 - 9:47 pm PT
Climbing in Alaska, so close to the Arctic circle is never an easy task. Formidable and imposing features surround the landscape we travel through. Climbing, especially on "The High One" presents the added challenge of high winds, low temperatures, and high altitude.
Today, we awoke to one of these elements; low temperatures. It makes for a unique challenge when faced with the need to begin the days work. Forcing ones self to leave the warm cocoon you have been comfortably nestled in all night. We began our day with a warm dose of oatmeal and hot drinks, and soon took off towards the fixed lines that lay above our current camp at 14,000 feet, in Genet Basin. As an expedition this was our first time above our current camp.
As we struck out from camp we welcomed the warmth of the sun on our backs. After climbing to the base of the fixed lines, we began our steepest climbing of the day. Travel was smooth and the reality of the climbing set in. From the top of the fixed lines we ran the ridge of the West Buttress and made efficient work to the base of "The Thumb," at 16,700'. We created a cache of food and some personal items needed for high camp and our summit attempt. From our cache we retraced our steps back to camp. The team made quick work of dinner and now are fast asleep.
For now we wait and rest, ready to launch. All we need is a window and bang! We're off. Keep it locked in…
On The Map
×
Sign Up For Denali 2014 Emails
{/exp:mailinglist:form}
---
More to Explore