---
Mt. McKinley: Beren & Team Rest Day Day at 11K Camp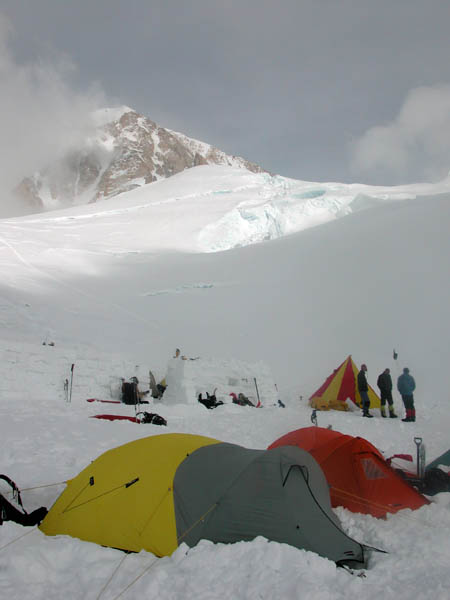 June 14, 2014 - 11:34 pm PT
Today our team enjoyed a well earned rest day here at 11 Camp. Over a leisurely breakfast we took some time and shared the blog responses. Everyone loved hearing from friends and family back home, thanks for the love everyone!
After breakfast we got down to the real business, napping and building an awesome snowman. All in all a productive day in the mountains. Tomorrow if the weather holds we'll try and move to 14 Camp.
George would like to wish Elaine a Happy Birthday and Jessica a big congrats on her graduation. The team thanks them for letting us have him today.
"Hi umma, sarangtie, muattelatte."
On The Map
×
Sign Up For Denali 2014 Emails
{/exp:mailinglist:form}
---
More to Explore