---
Mt. McKinley: Happy Father's Day From 14,200'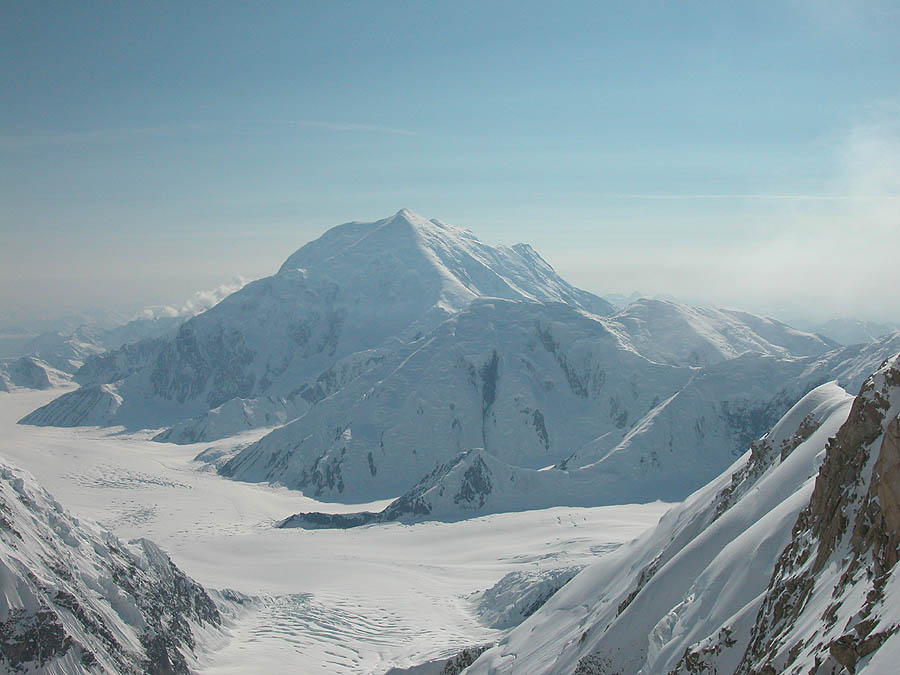 June 15, 2014 - 11:35 pm PT
Well, the weather keeps us down in from higher altitudes. Though a short window during this morning allowed us to venture out to one of the best view spots in all of the Alaska Range, The Edge of The World. We took pictures and told stories as the clouds came in and out, enjoying the company and scenery. But we'd like to give some personal shout outs from each of the folks here, so keep reading:
Happy Father's Day Dad, Ken, and Frank! Love you guys! Nicole, Emma, and Baby Jake- love and miss you guys! Mom- I am warm and happy. You can sleep now :) all of my love! Aunt Marie and Uncle Kelly- thanks for the prayers! Houston Nicole, thanks for all of the comments! Wish you and Shaun were here. Have a great trip Wade! Thinking of everyone down there! -Jen
Hope all is well at home, can't wait to catch up. Hopin for good weather as the clock is ticking. Happy Father's Day a little late. The views are great as is the food. Missing my little lady a lot. See u all soon.
-jake
Hi Oz, I love you and miss you. So happy and proud to be your father. See you soon.
On this Father. Day at camp 14 I'm thinking of my father. When you were alive. you would say you didn't ever want to know when I climb McKinley. I'm so glad that you are my gaurding angel on this trip. Dave Johnson
Happy father's Dad and Tommy! To all the other dads in my family! Love you all. Ty
Happy Father's Day dad! Thinking of you from a frosty 14 camp, hope you're enjoying a sultry southern Sunday! Love, Garrett
RMI Guides Tyler Jones, Garrett Stevens & Bryan Hendrick
On The Map
×
Sign Up For Denali 2014 Emails
{/exp:mailinglist:form}
---
More to Explore