---
Mt. McKinley: Jones & Team Make Final Preparations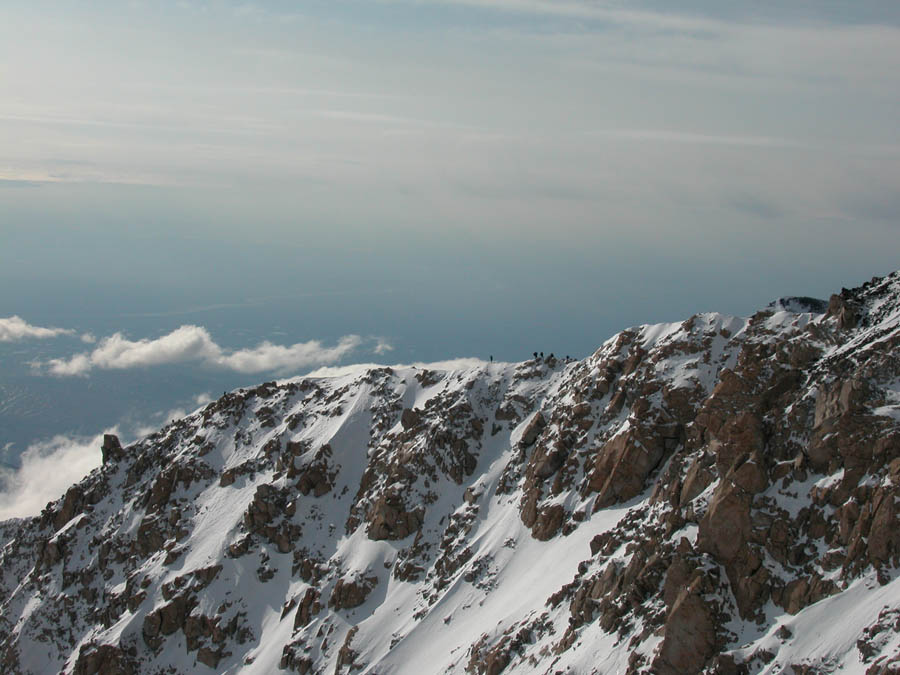 June 18, 2014 - 4:51pm PT
Well, it's time to light this candle. We're getting ready to vacate the premises at 14K and head up for the thin air of 17K camp, after our extended stay here in advanced base camp.
Yesterday we put the final pieces in place, as a group of guides took on an afternoon mission to move some group gear from a cache at 16,700 up to our future high camp. The afternoon was a perfect day for fast movement and by 6pm we were comfortably situated with the food, fuel, hardware and kit that we'll need to launch for the top. Team No Troubles gets to reap the benefit of yesterday's work, as the normally heavy group load is now up high, and folks will get to move with their bad selves and a little bit of personal gear. Woot!
It's been a bit of an emotional roller coaster these last few days, wishing for good weather and then having forecasts dash our hopes. But this latest round of prognostication seems to give us the glimmer of goodness we need, opening the window just enough for us to make a tactical strike. Stoke and energy is at an all time high, and we'll channel that energy into upward movement as soon as we can in the morning.
We really appreciate the love and support - keep it coming the next few days!
Until tomorrow,
RMI Guides Tyler, Garrett, Geoff and Team No Troubles
×
Sign Up For Denali 2014 Emails
{/exp:mailinglist:form}
---
More to Explore
Mt. McKinley: Adam Knoff & Team Arive in Talkeetna
June 18, 2014
Mt. McKinley: Haugen & Team Carry to 14K Camp
June 18, 2014