---
Ecuador's Volcanoes: Walter & Team Summit Cotopaxi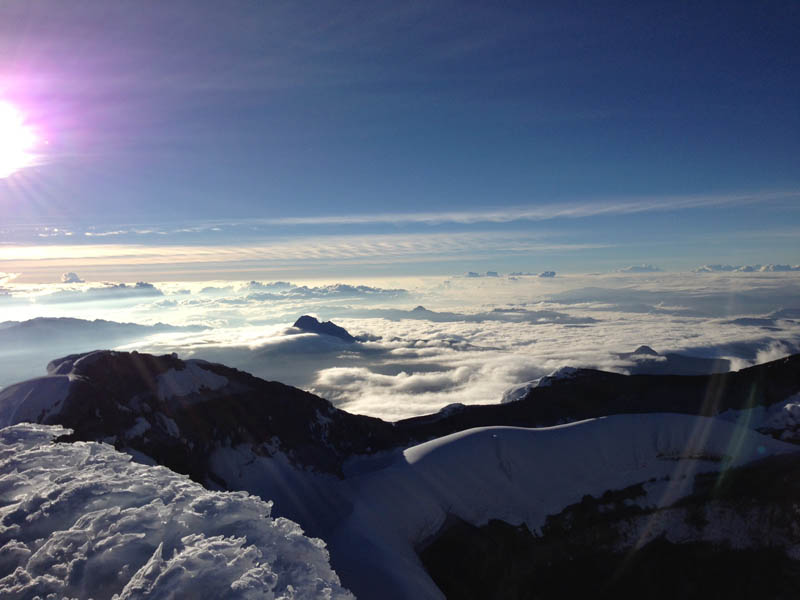 Thursday, June 26, 2014 - 10:07 AM PT
The Ecuador team is back at Cotopaxi's high camp. All is well.
Thursday, June 26, 2014 - 7:01 AM PT
RMI Guide Mike Walter checked in this morning from the summit of Cotopaxi!
We look forward to hearing from Mike again once the team is safely off of the mountain.
Congratulations team!
On The Map
×
Sign Up For Ecuador 2014 Emails
{/exp:mailinglist:form}
---
More to Explore
June 26, 2014