---
Mt. McKinley: Knoff & Team Send Poetry from 11,000' Camp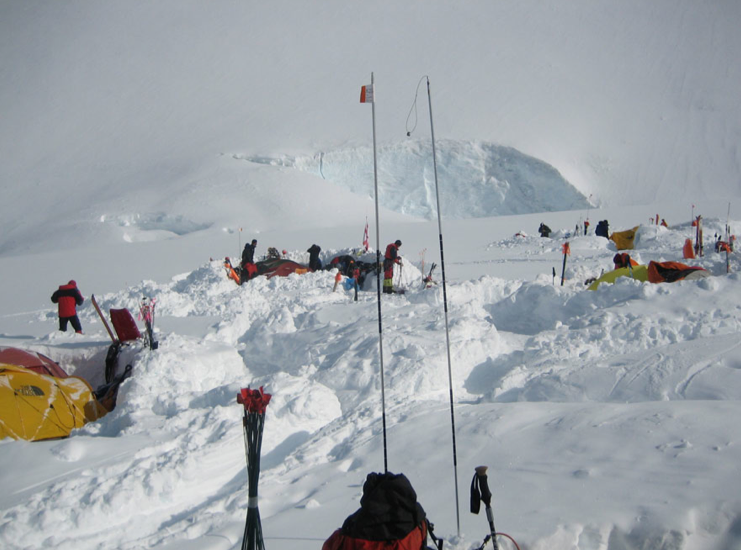 June 25, 2014 - 10:42pm PT
Here I sit in my tent
Wondering where the day went
A rest day at eleven camp for the team
With people in and out of their dreams
Mike Haugen and troupe passed through
Delivering a pee bottle to Adam—woohoo!
For breakfast we had chocolate and pb pancakes (booya!) While we watched the snow flakes. For now the wind is pretty strong, and hopefully we won't have to shovel all night long.
RMI Guides Adam Knoff, Lindsay Mann and Andy Hildebrand
×
Sign Up For Denali 2014 Emails
{/exp:mailinglist:form}
---
More to Explore
Mt. McKinley: Nugent & Team Report from 17,000' Camp
June 26, 2014
McKinley: Hahn & Team Make Final Preparations
June 26, 2014