---
Mt. Rainier: Four Day Summit Climbs on top!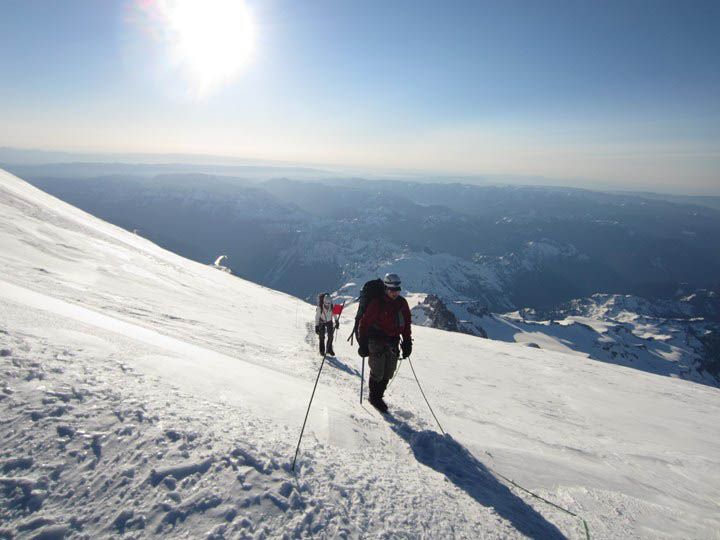 The Four Day Summit Climbs led by RMI Guides Brent Okita and Walter Hailes reached the summit of Mt. Rainier this morning. Brent reported clear and warm conditions. The teams are enjoying some time on the summit. They will return to Camp Muir later this morning and then continue their descent to Paradise. We look forward to seeing them at Rainier BaseCamp this afternoon.
Congratulations to today's Summit Climb Teams!
Happy Independence Day!
---
More to Explore
Cotopaxi Express: Mike Walter and Team Reach Summit!
July 4, 2014