---
Mt. Elbrus: Grom & Team Enjoy the Mountains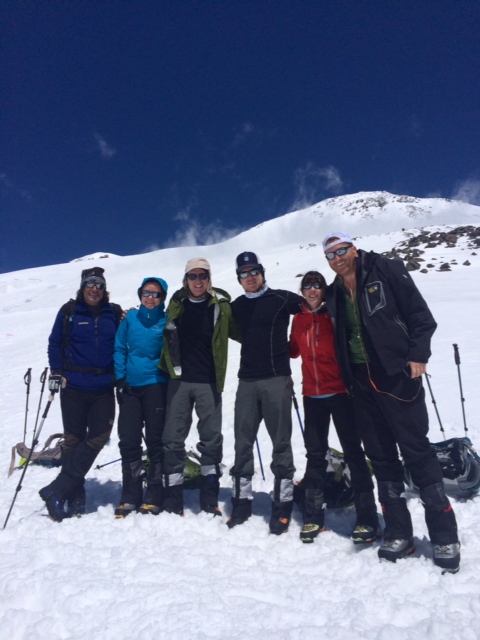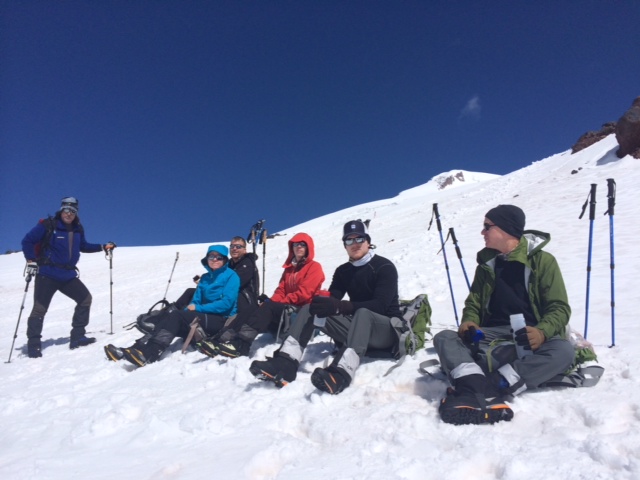 It was another beautiful day here on Mt. Elbrus! We woke to clear skies, calm winds and a amazing view of the enormous Caucasus range. We had our standard breakfast of porridge, boiled eggs, assorted meats, cheeses and coffee.
Today was our planned acclimatization day and the team set shortly after 8:30 and hiked for about 3 hours uphill and reached about 15,000', which was a new record for some! Along the way we ran into former RMI guide Craig Van Hoy. It was nice seeing an old friend and chatting with other Americans. We enjoyed the views took a few photos and then headed back down to camp for another amazing hot lunch cooked up by Russia's finest, Albina! The remainder of the afternoon has been spent relaxing in camp, listening to the thunder outside and taking naps.
All is well and the team is looking forward to doing a little technical training and resting tomorrow.
RMI Guide Casey Grom and crew
On The Map
×
Sign Up For Elbrus Southside 2014 Emails
{/exp:mailinglist:form}
---
More to Explore